Mars Rover Curiosity Makes it to Times Square
The landing of Mars rover Curiosity will be broadcast live on the screens of Times Square, New York.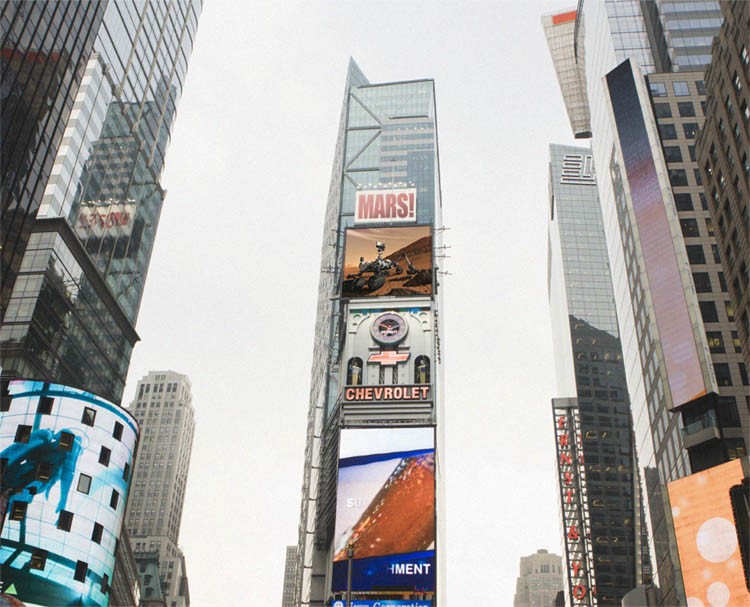 NASA is following up its popular "Seven Minutes of Terror" movie trailer, which previews Monday's landing (hopefully) of its new Mars rover, with a live broadcast on one of the most famous screens in the world — Times Square.
The dual, LED Toshiba Vision screens will pick up NASATV coverage of Mars Science Lab events beginning at 11:30 p.m. EDT Sunday and continuing through 4 a.m. Monday. The broadcast will emanate from mission control at the Jet Propulsion Laboratory in Pasadena, Calif. (Discovery News will be there too).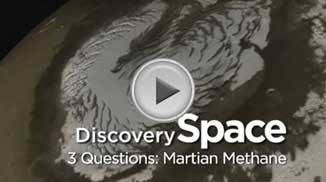 WATCH VIDEO: Why is discovering the source of methane on Mars a big deal?
If all goes as planned NASA should learn at 1:31 a.m. EDT Monday if Mars Science Lab landed safely on the Red Planet. The one-ton, nuclear-powered rover, nicknamed Curiosity, is designed to spend at least two years surveying an area known as Gale Crater for habitats that may have once supported life.
"In the city that never sleeps, the historic Times Square will be the place for New Yorkers to participate in this historic landing," NASA chief scientist and former astronaut John Grunsfeld said in a press release.
"I can think of no better venue to celebrate this news-making event on Mars," Grunsfeld said.
"We're pleased the Toshiba Vision screens will offer a unique view of this great scientific achievement," added Toshiba America's Eddie Temistokle.
If pictures alone won't suffice, New Yorkers — and the rest of the world — can tune in to Third Rock Radio, an online station that can be accessed on NASA's website and on smart phones and tables via the TuneIn mobile app.
Beyond the Big Apple, there's a host of other events planned.
Image: A mock-up view of how Times Square might look on Monday morning. Credit: Getty/NASA, edit by Ian O'Neill