Here's where you can forget about getting any serious use out of your smart phone.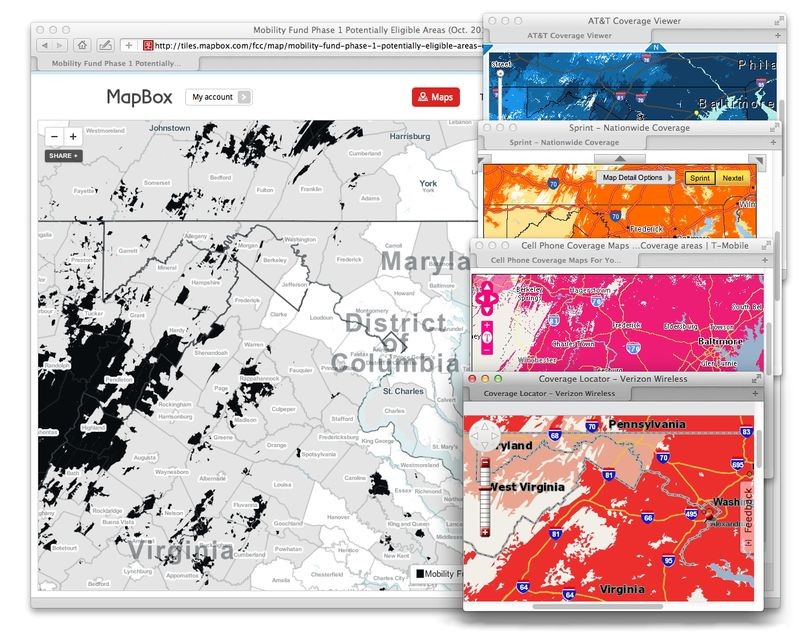 The newest map to come out of the Federal Communications Commission looks like it could have been cranked out by the U.S. Geological Survey. But while most of the dark areas you see parallel the Appalachians, the Rockies, the Sierra Nevadas and other mountain ranges across the United States, they represent some of the lowest points in our wireless coverage — the areas where no 3G service can be found.
The FCC put the map together using data collected by American Roamer, a Memphis, Tenn., firm that gathers wireless-network data for a variety of clients as part of its effort to expand broadband access across the country. (For example, last summer the commission published a survey that showed many digital-subscriber-line and cable users got slower-than-advertised speeds.)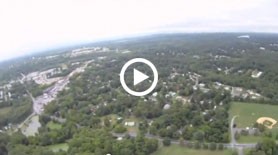 DNEWS VIDEO: IPHONE IN SPACE EXPLAINED
A blog post Wednesday explained that the FCC has put together a $300 million Mobility Fund to subsidize the expansion of service across some of those dead zones. It plans to stage a reverse auction Sept. 27, in which carriers will compete to see who can cover the most territory at the lowest price, with $500 million a year in subsidies to follow.
For now, however, the map stands as a "here-be-dragons" document, warning where you can forget about getting any serious use out of your smartphone. Since the map doesn't cover 2G access, you could still hope to eke out a plain-text browsing session, place a voice call or send a text message in some of those blacked-out areas — but you shouldn't bank on it.
Counties highlighted in gray, meanwhile, offer generally consistent coverage and those in white don't have any 3G gaps — as determined by American Roamer's surveying. (In other words, this is not the map to look for confirmation that you're not the only person cursing at your unusable phone in the neighborhood grocery store.) Park the cursor over a county to see estimates of how many unserved census tracts, road miles and people the study found there.
BLOG: Explorers To Create 3-D Map of Titanic
I tried to check the accuracy of the FCC's data against the coverage maps of the four nationwide wireless carriers — AT&T, Sprint, T-Mobile and Verizon Wireless. The black no-coverage areas of the FCC map matched up with the white zero-signal expanses of the carriers' cartography in the two regions I inspected in detail, the mid-Atlantic area surrounding Washington, D.C., and the Four Corners of Arizona, Colorado, New Mexico and Utah. (If you spot a mismatch, please let me know.) Nor did I see any surprising gaps; for the most part, fewer warm bodies and more mountains or deserts meant less coverage.
That, in turn, suggests the difficulty of the FCC's self-assigned task. The commission says that with help from its Mobility Fund and follow-on subsidies, you could see "tens of thousands" of road miles with added service — but that won't happen quickly. To put things in perspective, remember that the U.S. has a total of 3.9 million miles of public roads.
And this map doesn't even attempt to cover what may be a bigger gripe among wireless users tired of vainly tapping the "refresh" button in their phone's browser: which metro areas have the most overloaded airwaves.
Credit: Rob Pegoraro/Discovery