Man Groomed by Gorillas on Trek in Uganda
From the look on the man's face in this video, it was a thrilling, almost scary, yet lovely once-in-a-lifetime experience.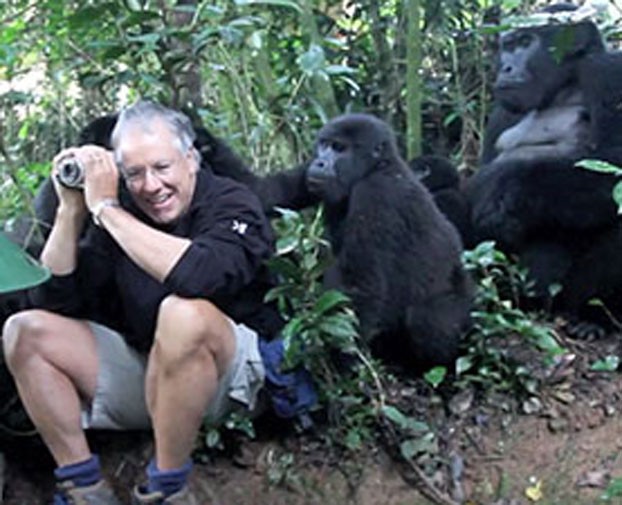 Photo by JJ King2 via aleutiandream on YouTube
At the end of a visit to Uganda's Bwindi Impenetrable Forest, according to the introduction of this video, these men stepped out of their tented cabin camp early in the morning and soon found themselves face-to-face with wild gorillas.
The up-close footage of these beautiful animals is fascinating on its own. But it gets even more exciting about 2:30 into the video, as a group of gorillas — including a large male and three little babies — inspect, sniff and sit with a traveler on the side of a trail. The men claim nothing about the video was staged. But even if it were, the once-in-a-lifetime experience looks incredibly special.