Man Attempts 'Walking' Across Sea in a Human-Sized Hamster Wheel (Photos)
Ever wondered what life in a hamster wheel is like? Chris Todd knows first hand, after walking eight and a half hours, or 26 miles, across open sea in a human-sized hamster wheel raft. The actual distance traveled wasn't what the 35-year-old had hoped for -- crossing the 66 miles across the Irish Sea -- [...]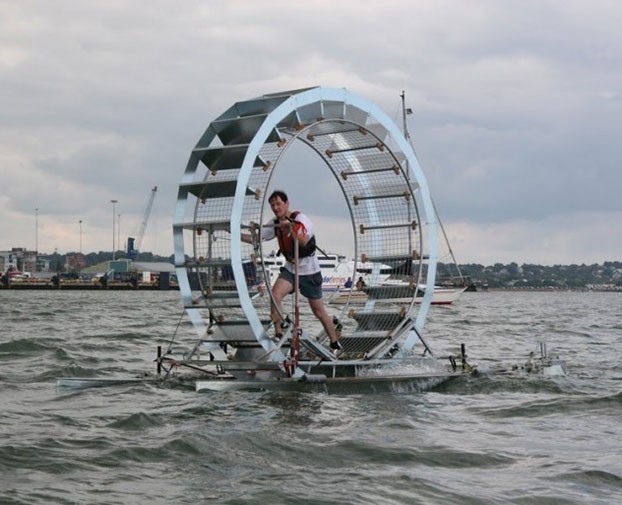 Image: Tredalo.com
Ever wondered what life in a hamster wheel is like?
Chris Todd knows first hand, after walking eight and a half hours, or 26 miles, across open sea in a human-sized hamster wheel raft. The actual distance traveled wasn't what the 35-year-old had hoped for — crossing the 66 miles across the Irish Sea — but we think it's impressive nonetheless. The shortcoming was due to technical difficulties on the rudder on the wheel raft, he says.
"Despite the wheel coping well with larger than forecast waves … the rudders were overcome by fighting the force of the waves, which were constantly battering the side of the raft, and eventually both rudders failed."
A support boat came to his aid, hoping to tow the Tredalo watercraft back to shore, but the raft broke apart and sank to the bottom of the sea. The Tredalo — with a sub-frame, two hulls and a paddle wheel — can hold a maximum of 440 pounds and is designed for lake use.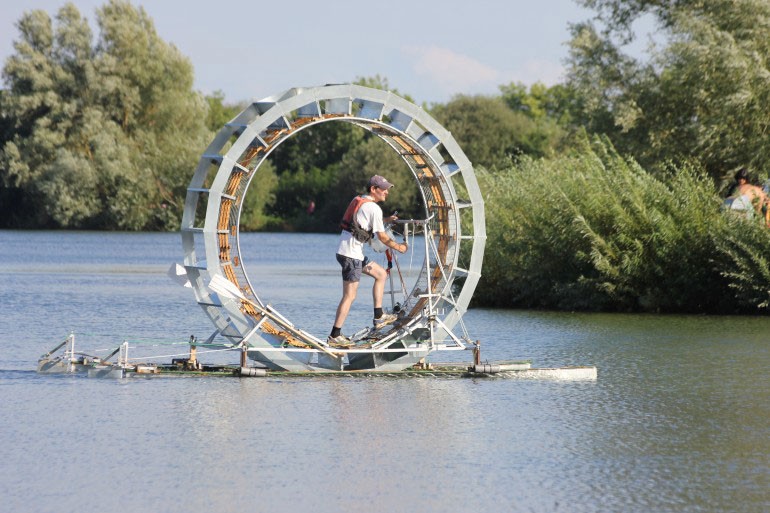 The Tredalo craft on calm lake waters. Image: Tredalo.com
Todd says he might update the rudder to handle rougher waters. He is also considering selling Tredalo rafts, taking inquiries on his website. No word on pricing.