Magnetic Kit Offers Everlasting Star Trek Fun
Who says all good things must come to an end? With this kit you can boldly go to your heart's content.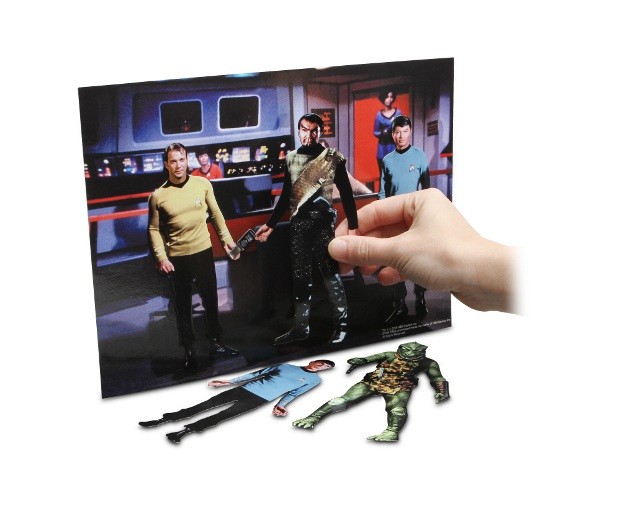 Star Trek Magnetic Story Board: $9.99
Anyone can say they're a fan of Star Trek, but only the truly dedicated few put their passion into practice in daily life. Thank goodness for ThinkGeek's new Star Trek Magnetic Story Board kit, which will surely help us all become better fans of the best TV show ever made.
Not just one but two backgrounds are included in this engrossing story-board kit, which comes complete with character figures for Captain Kirk, Mr. Spock, Bones, Kor: Son of Rynar and the Gorn Captain as well as eight accessories, including weapons. On one side, you can let your imagination run wild on the bridge of the Enterprise, while on the other you can re-enact the outdoor scene from the classic "Arena" episode from 1967. The best part of all? Whereas each real episode inevitably comes to an end, the fun is never over with this winning kit. Just make sure you remember to eat and stuff like that.