Lost Teen in Outback Survives on Saline Solution
A British teen lost in the Australian outback for three days survived on saline solution for his contacts. ->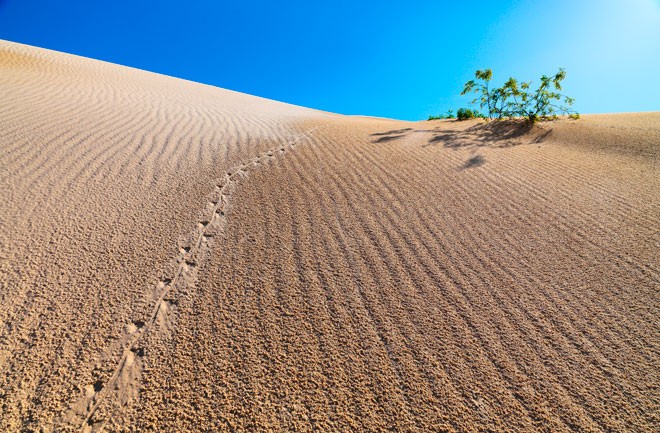 A British teen lost in the Australian outback for three days survived on saline solution before being rescued.
Sam Derry-Woodhead, 18, from Richmond upon Thames, outside London was on vacation at Upshot Station in the Australian outback as a "jackaroo," learning to heard cattle and what it is like to live as a cowboy. He went for a jog with a liter of water, but got lost, drinking his water within an hour, and was unable to find his way back to the ranch. He began drinking the saline solution he had brought for his contacts.
Rescue crews spanned out on horseback, quad-bikes, motorbikes, four-wheel-drives, light aircraft and helicopters to search the 135,000 acres of surrounding scrubland. On the third day a helicopter spotted the teen sunburnt, weak and severely dehydrated, but otherwise unharmed, reported the National Post. He had lost 33 pounds during the ordeal.
IMAGE: Mungo National Park, Australia. (Corbis)