Sept. 26, 2012 --
Genetic mutations and advanced technology can give comic book characters super-human abilities. And the same holds true in real life. Sure, humans don't yet have the ability to shape-shift or walk through walls or, as is the case with Wolverine, heal in seconds from just about any injury. But there are a few other super powers that are within practical reach (and no shortage of people claiming to possess super powers). While you wait for "The Wolverine" to hit theaters, with a release date set for summer 2013, why not explore some examples of super human powers and abilities in the real world?
Courtesy of University of Utah Department of
Mindreading Charles Xavier, the leader of the X-Men, has the ability to read minds. While no human has so far demonstrably proven this ability, we have developed technology that could read minds. This mind-reading device was developed by researchers at the University of Utah to help speechless patients form words. Words can be read directly from patients' minds by attaching microelectrode grids to the surface of the brain and learning which signals mean which words, a development that will ultimately help such patients talk again.
Getty Images
Magnetism He's no Magneto, but according to his father, Bogdan, a 7-year-old Serbian boy, has the ability to attract metal objects to him. In fact, his "magnetism" appears to extend to non-metal objects as well. Of course, Bogdan's magnetism hasn't yet been scientifically proven. In fact, it's most likely that he's just a little overweight and oils in his skin make him sticky.
Science/AAAS
Teleportation Azazel, one of the antagonists in "X-Men: First Class," has the ability to teleport himself and others from one place to another. In reality, we haven't come close to that level of transport ability. However, scientists have successfully teleported light and data over a stretch of 10 miles.
Breitling
Flight Flying is certainly the ultimate superpower. But until a radioactive pigeon bites you, we'll all just have to rely on technology to get us airborne. Swiss adventurer Yves Rossy has taken solo flight to the extreme with his custom-designed wingsuit. Recently, Rossy even took his jetpack for a spin over the Grand Canyon. Reaching speeds of 190 miles per hour, this jetman could keep up with some of the fastest fictional fliers.
Muscle Mass You wouldn't want to see this dog when she gets angry. Wendy may look like a pitbull but is in fact a whippet with a rare genetic mutation that makes this dog more muscular. Although this dog is gifted with twice the muscle mass as average-sized whippets, Wendy has the same size heart, lungs and other organs.
Courtesy Raytheon Company
Iron Man OK, Tony Stark may be from a different franchise, but his Iron Man suit has become inspiration for military and tech manufacturers testing their own brands of exoskeleton suits. These real-life iron man suits have been designed for applications as mundane as climbing up a flight of stairs and as complex as protecting a soldier on a battlefield.
Getty Images
Echolocation Like the superhero Daredevil, Ben Underwood "sees" with his ears rather than his eyes by employing sonar. By emitting clicking noises with the back of his tongue, Kish is able to determine the distance and a rough outline of the shape of a nearby object. This allows him to navigate without the aid of a cane or seeing eye dog. Other blind people have also developed this ability, so this technique is not unique to Kish.
Getty Images
Soothsaying No one person can predict the future, but a recently developed software program used in Baltimore and Philadelphia is predicting which individuals on probation or parole are most likely to murder and to be murdered. Philadelphia, Baltimore, and Washington, D.C. are using or planning on using the program, and the software has already helped reduce the murder rate in some police districts.

If marriages routinely lasted 125 years, would you be more cautious in choosing a partner? What if the average age of retirement was 100 to 110? Advances in biomedical research and regenerative medicine are moving at breakneck speed, causing some scientists to predict lifespans of 150 years or longer.
Pew Research recently asked respondents if they would undergo medical treatments to slow the aging process and extend their life spans to 120 years or more. Surprisingly, a majority (58 percent) said they would not. Asked if they believe the average person could live to 120 years by the year 2015, 73 percent said no.
Still, scientists and futurists are optimistic that our traditional 80 to 90 years on earth are on the fast track to be significantly extended. The big question mark is how society will cope with a much larger population of elderly citizens.
"People say no to wanting to live longer because they look at their grandmother who takes 20 pills a day and has trouble getting out of the chair," said Brian Kennedy, CEO and Scientific Director of the Buck Institute for Research on Aging. "Our mission is to try to extend human 'healthspans,' not just lifespans. "It's largely about preventative and regenerative medicine. If we can keep adult stem cells healthy and possibly even regenerate organs in the future, elderly people will be able to stay productive at work and stay on the tennis court, as well."
As for the planet becoming too overcrowded, Kennedy says it may be just the opposite.
"Look at Japan as an example," he said. "The average home has 1.3 kids and that's not enough to keep the population going. That's true in many countries where the developing world is becoming more concerned about having enough children in the population. If things do not change, you can almost predict when the last Japanese will be on earth. Russia pays you to have children. China will stop its one child per family policy. In wealthier parts of the world the issue is actually under-population."
Still, many people express concern about tampering with what they consider the natural order of things. Is it ethical or even reasonable to manipulate the human lifespan?
"I don't differentiate aging from curing cancer," Kennedy said. "We spend tons on cancer treatment and now people live two to three times longer than they did 50 years ago and some are cured. We think of that as the right thing to do. What we're trying to do is target the risk factor for cancer, diabetes, cataracts, Alzheimer's and other diseases.  The risk factor is aging."
Even with advances in biomedical research, there are still societal factors that could get in the way of a healthy and productive, aging population, said Alexander Zhavoronkov, author of "The Ageless Generation: How Advances in Biomedicine Will Transform the Global Economy."
"How society adjusts to the aging population will depend on the economy," Zhavoronkov said. "If we rejuvenate ourselves faster than we increase our lifespan, we will go into what one futurist called a state of radical abundance. The longer lifespan is already a reality and will continue to be extended. But my greatest fear would be economic collapse. The science is already in place, but if something happens to the U.S. dollar, the beating heart of the global economy, the world essentially dies for some time."
If the economy remains reasonably stable, Zhavoronkov is optimistic about a productive, aging population.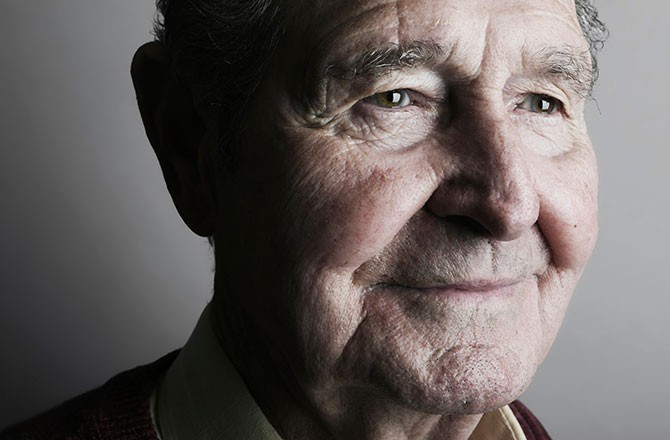 Corbis
"It is likely we'll see a real shift in personal relationships," said Zhavoronkov. "People will postpone personal bonding and marriage, and there will probably be more same sex relationships, more experimenting with their partners. We're probably going to have fewer children and birthrates will go down."
Meanwhile, the earth will inevitably be called upon to provide more natural resources.
"Technology and robots will take care of much of the requirements of daily life," said Zhavoronkov, director of the Biogerontology Research Foundation, a U.K.-based think tank on aging. "Hydraulic fracturing and horizontal drilling in the earth allows us to efficiently extract shale gas from everywhere, and that will give the U.S. virtual energy independence from the rest of the world. That also portends the U.S. becoming the next exporter of energy within 10 to 15 years."
Zhavoronkov foresees a society where energy affects the ability to produce almost anything for itself.
"It's not unrealistic to see a world without famine, without limited resources and a major increase in utilities," he said. "Technology may even allow us to be able to 3D print our own food, given enough energy and nutrients."
Once the daily needs of the people are met, Zhavoronkov believes the highest impact element of society will be knowledge and content.
"The longer you live, the longer you're going to live, said Zhavoronkov, "This is because of the biomedical advances brewing in labs worldwide that will propagate into clinical practice soon. Knowledge will be increasingly traded for money, making the elderly among the most sought after citizens because of their experience and lifelong learning. The ability to create great content is going to significantly boost your social status and societal rank.
"The elderly will be able to sell their thoughts to produce content for money," he said. "That will make them self-sufficient, and not financially dependent on younger people."
If all goes well, said Zhavoronkov, not only will they continue to contribute to society, but technology will allow people to work from remote areas and form large interdisciplinary teams to solve complex problems in a freelance manner.
Meanwhile, society will necessarily need to adjust to the new paradigm.
"With a predicted 9 billion people on the planet by 2050, and 2 billion of them over the age of 60, the challenge will be not enough working people to pay for the rest," said Kennedy. "You can see that the increase in lifespan presents new economic challenges. So it is critical that we do more effective outreach to keep people at work and productive longer. That is what we'll get by increasing the healthspan. We have a silver tsunami coming and we have to get ready for it economically."