Life-Size Mario Karts Debut at LA Auto Show
After years of playing too much Mario Kart, I sometimes find myself fantasizing shooting red shells at fellow drivers on the road. I'm apparently now one step closer to such a reality. At the LA Auto Show, Nintendo debuted life-size Mario Karts built by West Coast Customs, perhaps known best for its work on MTV's [...]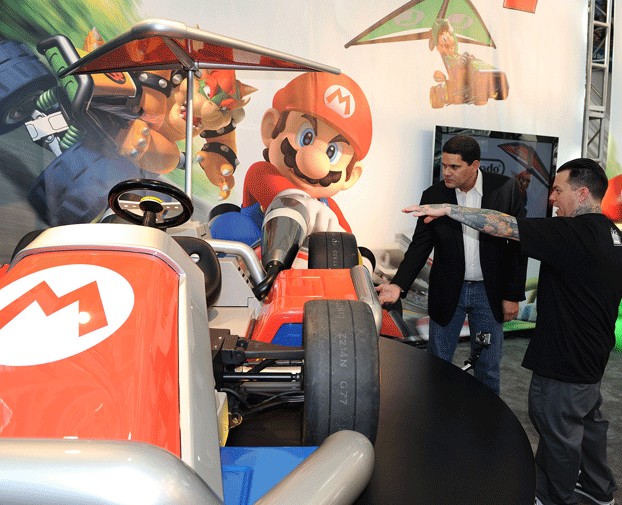 Mario Kart at LA Auto Show. Image: Nintendo
After years of playing too much Mario Kart, I sometimes find myself fantasizing shooting red shells at fellow drivers on the road.
I'm apparently now one step closer to such a reality. At the LA Auto Show, Nintendo debuted life-size Mario Karts built by West Coast Customs, perhaps known best for its work on MTV's "Pimp My Ride." No word on whether you can shoot shells or slip banana peels, but these cartoonish cars are functional — ecofriendly even, since they're electric.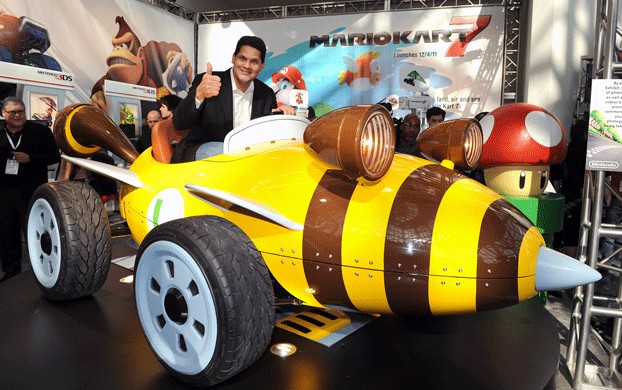 Luigi's Bumble Bee Kart at LA Auto Show. Image: Nintendo
This display was Nintendo's first appearance at an auto show. The company was there to promote Mario Kart 7 for the 3DS, which will be released Dec. 4. Two karts — one for Mario, top image, and one for Luigi, second image, — will be on display Nov. 18 to 27 in the lobby of the West Hall of the Los Angeles Convention Center. Attendees won't be able to take them for a spin, but they can sample the Mario Kart 7 game.