Lexus Unveils the LF-LC Hybrid Sports Coupe Concept in Australia
Following its debut at the Detroit Auto Show earlier this year, Lexus has unveiled a new version of the LF-LC hybrid sports coupe concept. When the LF-LC was unveiled on Lexus' stage in Detroit, it was covered in a sexy red color, now Lexus is showing off the LF-LC in a unique Opal Blue at [...]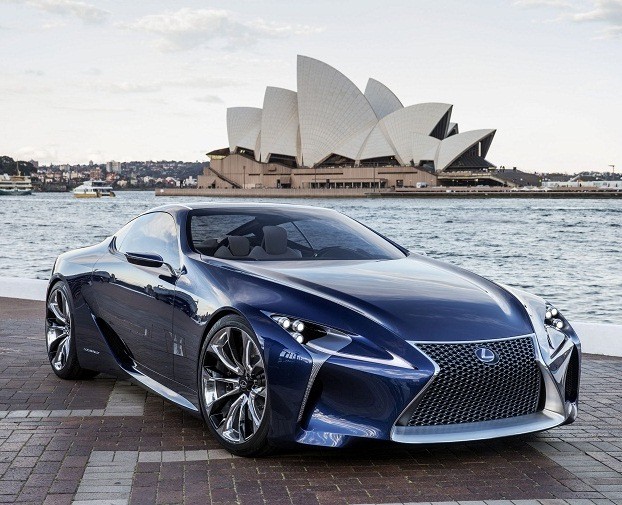 Photo: Lexus
Following its debut at the Detroit Auto Show earlier this year, Lexus has unveiled a new version of the LF-LC hybrid sports coupe concept. When the LF-LC was unveiled on Lexus' stage in Detroit, it was covered in a sexy red color, now Lexus is showing off the LF-LC in a unique Opal Blue at the 2012 Australian Motor Show.
Lexus got the inspiration for the new color from the Austrailian outback which is home to the semi-precious opal stone. To keep the LF-LC's weight down, Lexus is using its extensive in-house experience in marrying carbon fiber and aluminium alloy materials to achieve a light body mass, which according to Lexus it provides "the perfect platform for the next-generation Lexus Hybrid Drive system."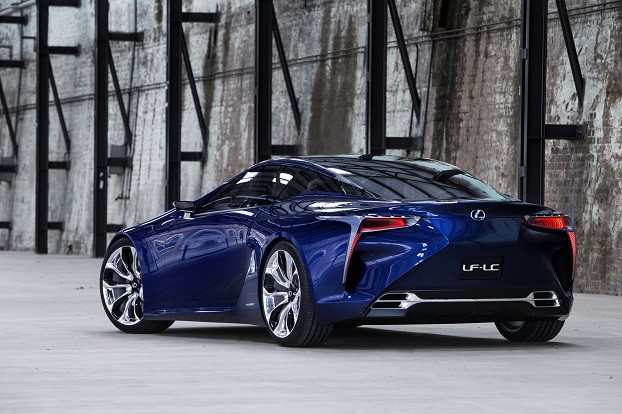 Photo: Lexus
The LF-LC is powered by a new Advanced Lexus Hybrid Drive that features a powerful and efficient Atkinson cycle combustion engine which is mated to an advanced high-energy battery pack. The high-energy battery pack is designed to deliver greater power from a smaller battery than those currently used in Lexus' range of hybrid vehicles. Combined, the LF-LC Blue concept's gas/electric hybrid powertrain generates 500 horsepower – the most of any Lexus hybrid.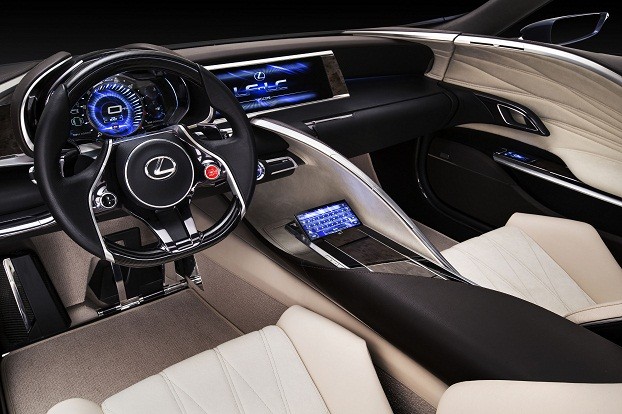 Photo: Lexus
"For decades, Lexus has been synonymous with hybrid drivetrains, superior build quality, comfort and reliability," Lexus Australia's Tony Cramb said. "With the LF-LC we now reinforce our design and technology credentials. The LF-LC is absolutely stunning. Its good looks mask some very exciting design and engineering innovations that will influence Lexus vehicles in the future.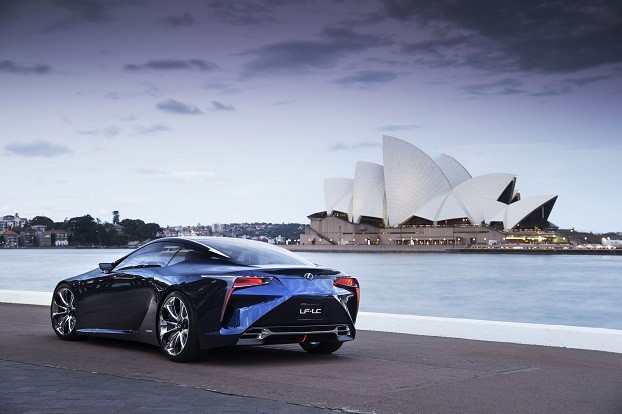 Photo: Lexus
"LF-LC is part concept, part reality: the concept hints at what's to come from Lexus, while the reality has us actively studying how we can engineer and build a vehicle like this in the future."