Legless Skateboarder Gets to Semi-Finals of Pro Competition (Video)
You may think skateboarding is all about using your feet, but tell that to Italo Romano, the legless Brazilian skater who made it to the semi-finals of Tampa Pro competition last month. Romano lost his legs in a train accident when he was 11, but was inspired to try skateboarding by the story of Og [...]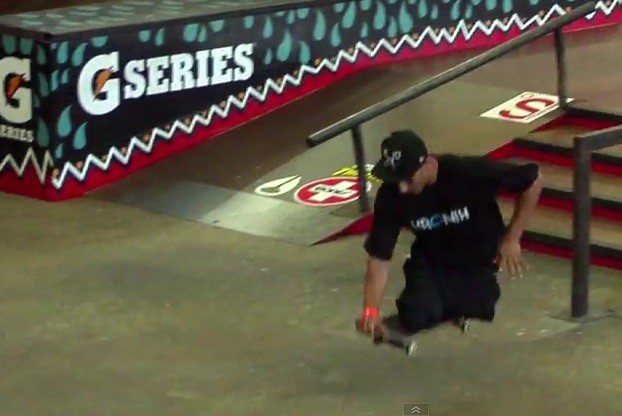 Italo Romano in competition. Image via YouTube screenshot.
You may think skateboarding is all about using your feet, but tell that to Italo Romano, the legless Brazilian skater who made it to the semi-finals of Tampa Pro competition last month.
Romano lost his legs in a train accident when he was 11, but was inspired to try skateboarding by the story of Og de Souza, another Brazilian rider who lost the use of his legs to polio, but kept riding anyway. Romano propels himself with his hands and hits jumps and rails with the same intensity and fearlessness of any great skater. Badass.