Lee Harvey Oswald's Coffin For Sale: Big Pic
Lee Harvey Oswald's Coffin For Sale: Big Pic is shown here. Learn more about Lee Harvey Oswald's Coffin For Sale: Big Pic in this article.
AP Photo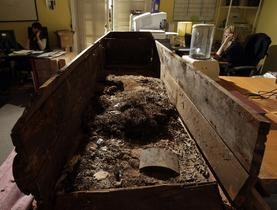 The wooden coffin in which Lee Harvey Oswald was buried is shown at Nate D. Sanders Auctions in Los Angeles. Content provided by: AFPAP Photo
Dec. 3, 2010 -- The coffin in which JFK alleged assassin Lee Harvey Oswald was buried is to go under the hammer for the first time, the Los Angeles auction house organizing the sale said this week.
The pine coffin is partially water-damaged by the 18 years it spent in the ground before Oswald's body was exhumed in 1981 to lay to rest rumors that a look-alike Soviet agent was buried in his place.
The body -- confirmed as genuinely his -- was reburied in another casket, and the original is only now being offered for sale at auction.
"We've already had a lot of interest," Nate D Sanders auction house manager Laura Yntema said, adding: "This is the first time it's ever been on the market."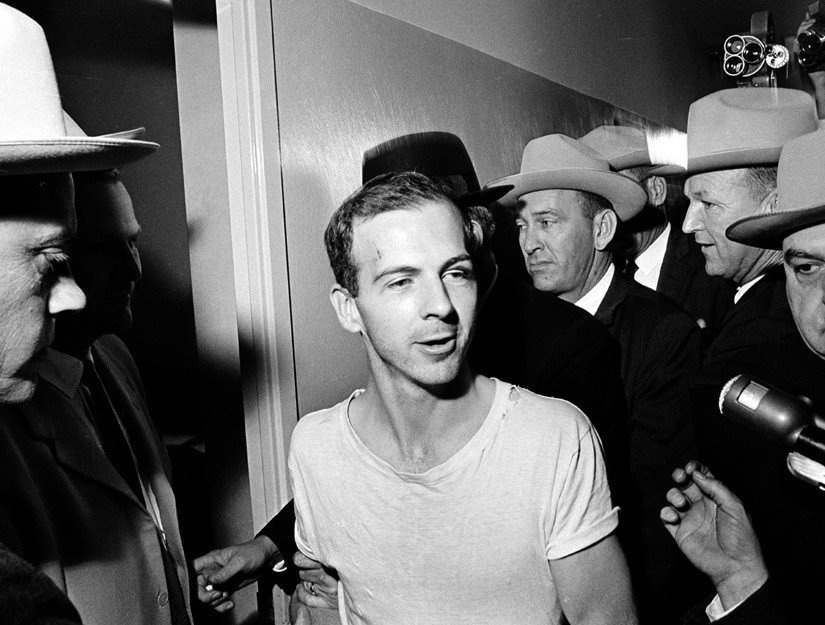 AP Photo
Oswald, charged with killing president John F. Kennedy on Nov. 22, 1963, was himself shot two days later and buried on Nov. 25, fueling conspiracy theories which still rage to this day.
His body was exhumed on Oct. 4, 1981, and was found to have suffered "extensive water damage," according to the auction house's description.
"The cover was weak in many areas and in one place had caved in, partially exposing the remains. The coffin's wood exterior was very soft from moisture damage, and had dark areas of discoloration."
Yntema said the coffin was not all in one piece. ""It's a simple pine coffin… It was in the ground for a number of years... it's in worn condition," she said, adding: "It would be easy to restore."
The current bid for the coffin was $1,000. The auction started this week and is due to end on Dec. 18.