LED Glove Eases Arthritis, Improves Memory
This glove is like holding the game Simon in the palm of your hand.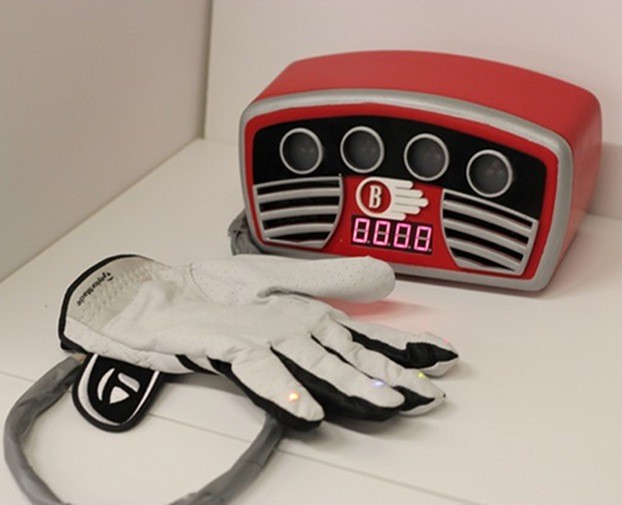 Growing up, Simon was the most infuriating game in my house. The monotone beeps and flashing lights kept me in its grip for hours, as I focused on the lights and tried to repeat the pattern of flashes. Although it was only a game, I like to think it improved my memory and reflexes. A new therapeutic game called Braintap could do the same for people dealing with chronic arthritis and occasional memory lapse.
The game, which was developed by James Taylor, director of Werkhaus Design Studio, and four students, is composed of a glove with LED lights and force feedback, or haptic, technology. It's connected to a retro-style box that displays a pattern of lights and sounds. The object of the game is to play back the pattern of lights and sounds using the fingerpads on the gloves. Points are displayed, and when a player wins/loses, both the glove and the box respond with lights, vibration and music. Geared toward people with arthritic hands, it encourages finger exercises and makes them seem more like fun than physical therapy. The added benefit of improving memory doesn't hurt either. Check out a demo of Braintap below.