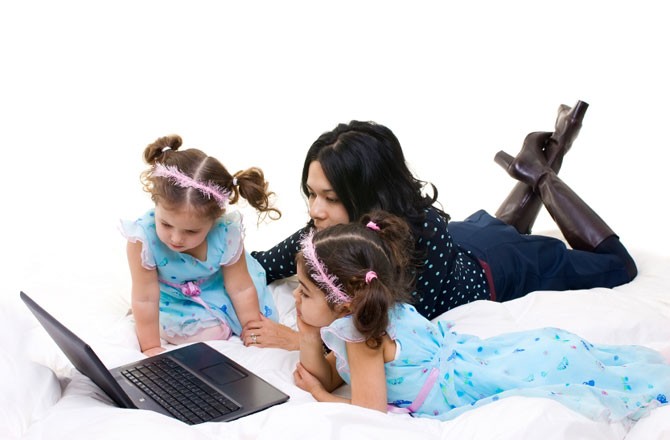 There's still time left to pick up a gift for mom. iStockPhoto
You're pushing the envelope, but there's still time to go Mother's Day shopping. These gift ideas are bundled as "mom-kits" to make your trip to the mall (or Amazon) a little easier. There are gifts for moms who like to work out, play golf and spend time in the garden. Each "mom-kit" includes a main gift and some creative extras.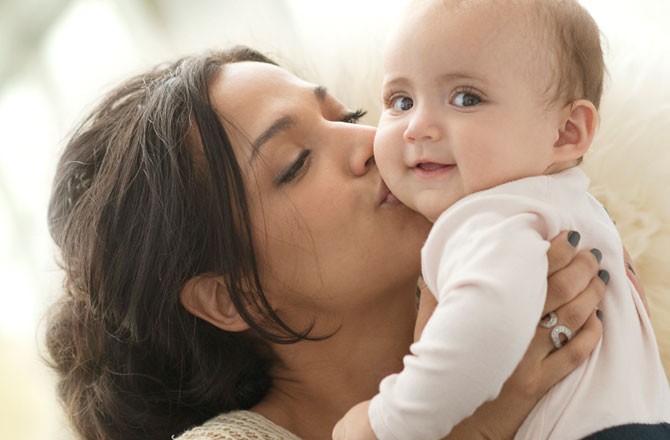 New moms have their hands full.iStockPhoto
Feel free to splurge for the new mom's first Mother's Day. These items bring some tech flair to child-rearing and ease the burden of keeping an eye on the kids.
Angelcare AC1200 Video Movement & Sound Monitor, $300
It's expensive, but this new gadget is the Cadillac of baby monitors. Mom can tap into a video feed from any iOS or Android device and get alerts for sound or movement.
Like a Keurig machine for baby formula, this gadget is a real time-saver. Moms can make formula for 2, 4, 6, 8, or 10-ounce bottles.
B Kid Starry Night Dream Station, $30
This battery-powered nightlight is ideal for kids ages 3 and up -- and for parents who need sleep. The multicolored lights and soft melody help the little ones fall asleep.
Round out your tech gifts with an online club membership. Each month, the child will receive a box of curated toys, most of them educational. A gift membership costs about $36 per month.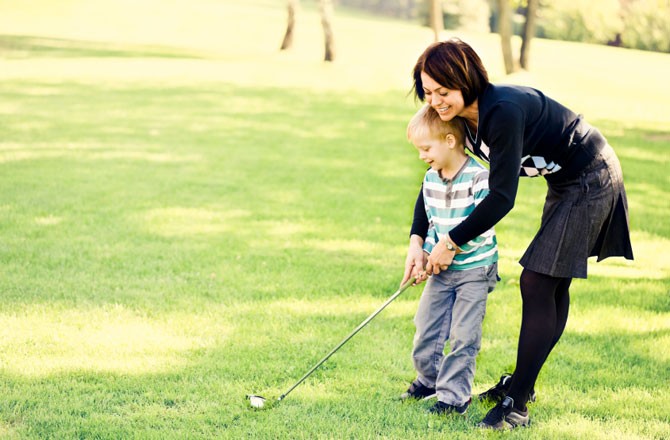 For moms who love to golf, we have just the thing.iStockPhoto
When it's time to hit the links, nothing helps improve your game like a new set of clubs -- or a range-finding gadget to help mom pick the right tone on the course.
Many high-tech golf clubs are designed for experts, but this set is for everyday use. The clubs use a new Harmonic Impact Technology cavity system for longer hits.
Mom will appreciate this easy-to-use swing analyzer, which employs a small device you attach to a golf glove and syncs with an iPad or iPhone. Mom can track speed, angle, tempo and more.
For the avid golfer, there's plenty of time to arrange a membership to this golf gear club. Starting at $45 per month, the kit includes tees, balls, magazines and other items.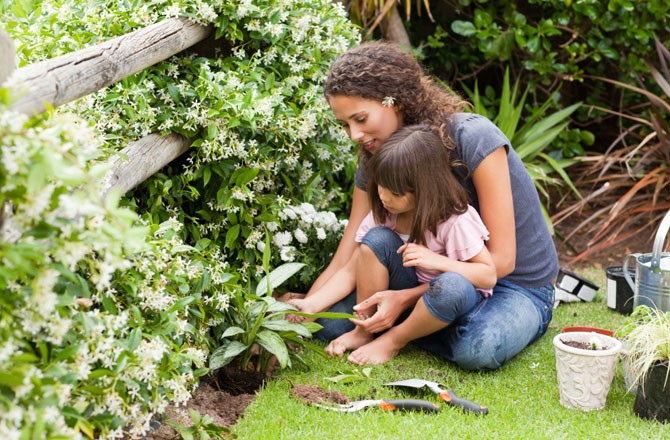 Most moms aren't afraid to get their hands dirty.iStockPhoto
It's the great American pastime -- nurturing a garden in the backyard – and there are some new tech products that make the job easier.
Help mom start the perfect garden with this automated plant container. It uses herb-plant cartridges that plug into a wall outlet and shine UV light at night.
This 1-year-old all-weather device is great for gardening. It sticks into the soil, syncs with your phone and reports on water, soil quality and more.
Cubits Seed-of-the-Month Club, $50 for a year
Available through Etsy.com, the seed club membership gives mom a pack of vegetable or herb seeds each month for a year, varying by season.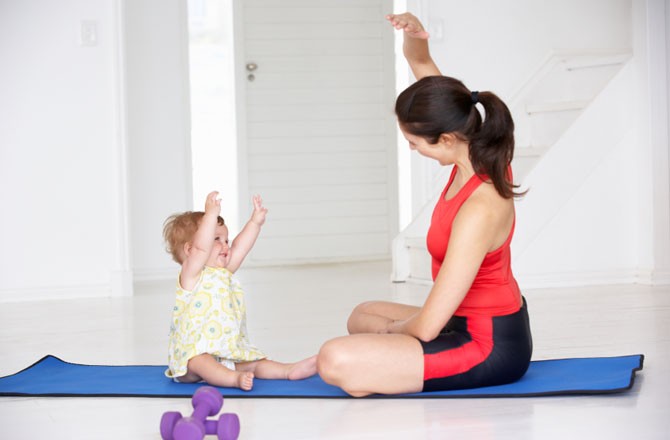 Help mom get her figure back.iStockPhoto
Is mom into jogging, working out at the gym and biking? These gadgets can track steps, monitor heart rate and help her stay cool during a training session.
This just-released computer tracks distance and location of bike excursions. The touchscreen adjusts automatically to the ambient light and syncs with a Garmin app.
Samsung Gear Fit, $299 from Sprint
This slender watch helps with workouts and training. Built-in sensors track steps, workout times and heart rate. The watch shows incoming calls, texts and appointments.
The North Face Better Than Naked, $50
This workout wear, designed for quick cooling, using a new technology called FlashDry that pushes moisture out to the fabric surface. Comes in orange or lavender.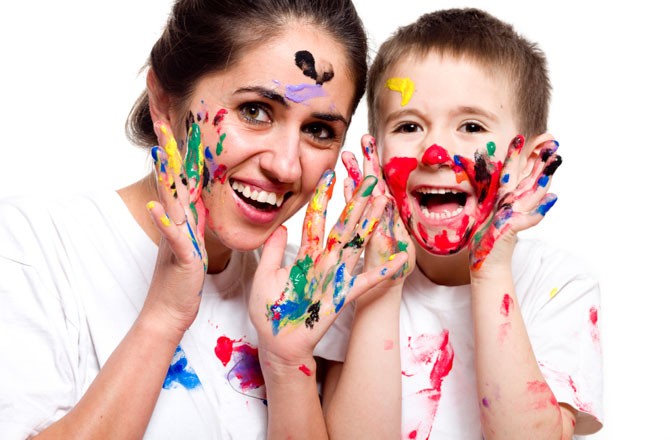 Some moms are just big kids.iStockPhoto
Want to encourage her creative side? Here are a few new products to help with scrapbooking, including an iPhone case that creates eye-catching filtered photos.
Epson LabelWorks LW-600P Portable Label Printer, $100
This portable label maker helps with scrapbook projects. Mom can print directly from her smartphone (iPhone or Android) using letters and characters in multiple colors.
Holga iPhone 5 Lens Filter case, $29
This case for the iPhone 5/5S uses an innovative filtering system. Photos take on a pattern or unusual color to help jazz up a scrapbook project.
This membership club, which starts at $35 per month, includes paper products, stickers, stamps and even wood chips to add some flare to a scrapbook.
Available as a gift card, Mosaic is an app that lets mom create a physical photo album with her smartphone. The app lets her choose photos she has snapped on her phone or copied from Facebook.