Laser Tag To Make a Mobile Comeback
Smart phones connect to a Xappr Gun for augmented-reality and shooting games.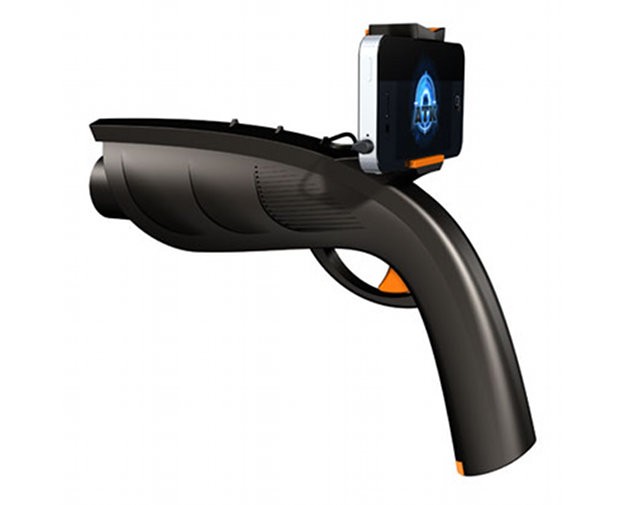 Xappr Gun: $44.99
For those that have fond memories of laser tag birthday parties and were heart broken when the game died off, fear not. It's entered the digital age with the Xappr Gun. Smart phones connect to Xappr Gun to play augmented-reality and shooting games. The Android, iPhone and Windows Phone compatible gun has a mount in the viewfinder that attaches to the phone and registers trigger pulls when connected to the headphone jack.
A laser tag game called ATK that allows for player-on-player combat will be released in the spring, following beta-testing. The peripheral is also compatible with existing app games like AR invaders, an alien attack game and AR Wars. The actual unit won't be out until June, but pre-orders are available.