LA Auto Show Design Challenge Introduces Hollywood Star Cars of 2050
The 2011 Los Angeles Auto Show will surpass 50 vehicle debuts (including at least 20 world premieres) when it opens Nov. 16-17 for press days and Nov. 18-27 for the public. There will also be more than a half-dozen test drives that put consumers in the seats and on the streets in some new vehicles [...]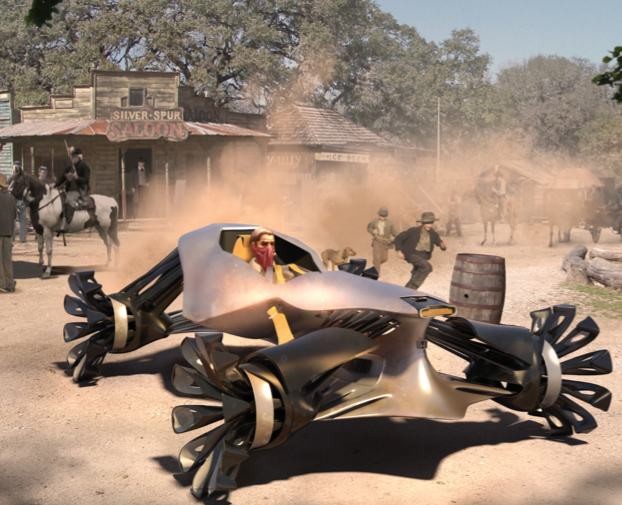 Image: Honda
The 2011 Los Angeles Auto Show will surpass 50 vehicle debuts (including at least 20 world premieres) when it opens Nov. 16-17 for press days and Nov. 18-27 for the public. There will also be more than a half-dozen test drives that put consumers in the seats and on the streets in some new vehicles on select days.
And for the eighth year, the Design Challenge is being held to test the creativity of automotive design studios from around the world submitting entries developed following a certain theme.
This year's theme is "Hollywood's Hottest New Movie Car" as chosen by the Design Los Angeles Board of Directors. The board is made up of a dozen design studio executives. Automotive design studios from around the world are invited to participate and this year's entries come from studios in Germany, Japan and the U.S.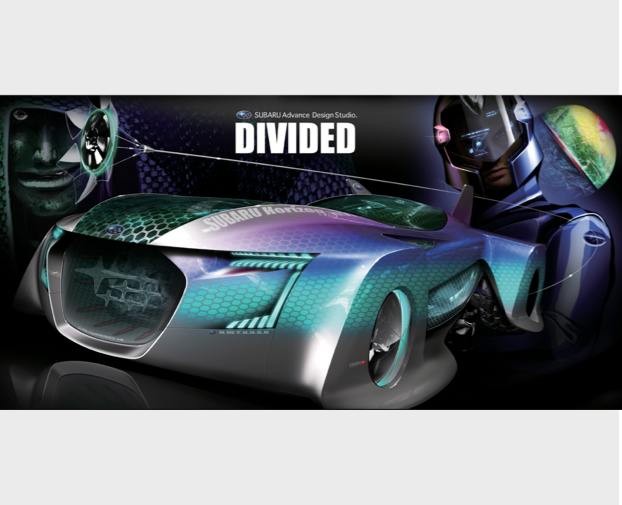 Image: Subaru
Entries are judged based on various factors including: how the vehicle reflects its brand attributes relative to the movie plot; how the vehicle relates to the targeted audience or brand; the level of imagination; the character development of the vehicle; and the uniqueness of the combination of story, car and character.
Studios will make their final pitches to the panel of judges on day two of the LA Auto Show press days (this year Nov. 17) and the winner will be announced that evening at the Designer's Night Party.
There was a tie at last year's event between the Aera from Cadillac and the 454 WWT from smart.
Six entries are being judged this year that come from the design studios of Honda, Hyundai, Maybach, Mercedes-Benz, smart, and Subaru.
They are:
Honda IH (Intelligent Horse) in High Noon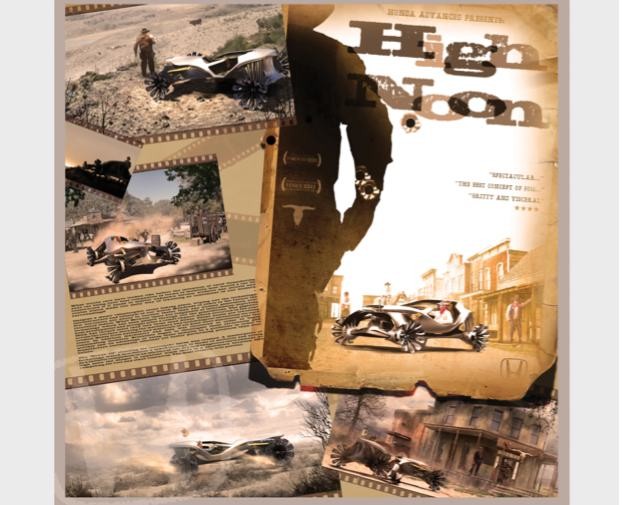 Image: Honda
Hyundai Stratus Sprinter, DB Atlant (Airship) in Countess of Siberia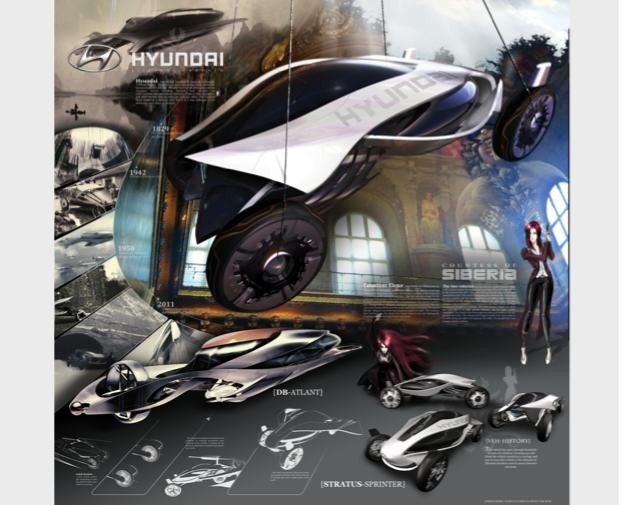 Image: Hyundai
Maybach Berline in Cinderella and the Maybach Berline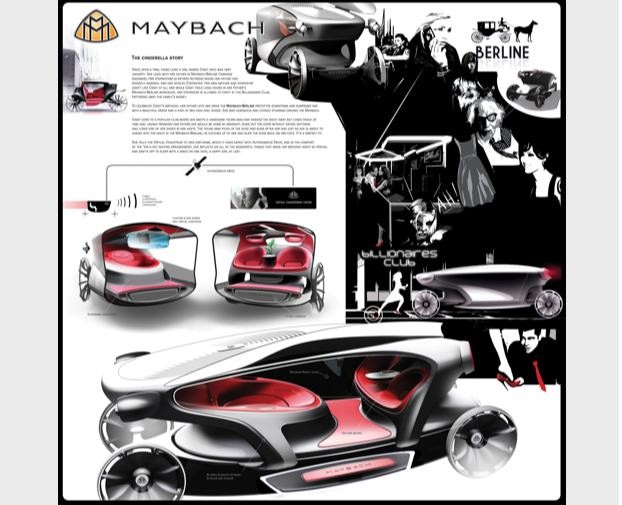 Image: Maybach
Mercedes Silver Arrow in Silver Lightning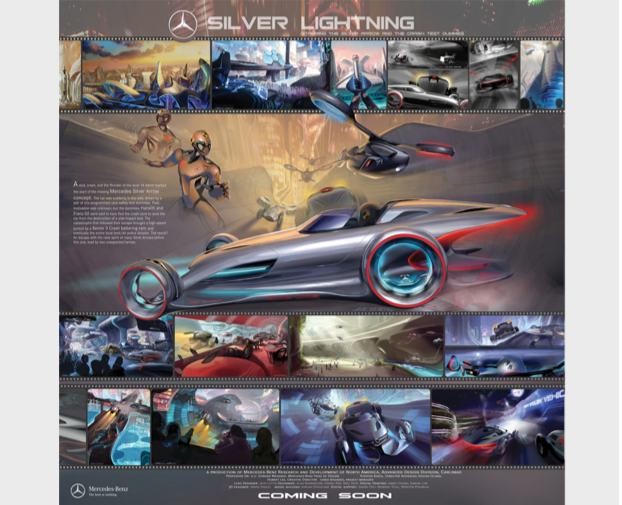 Image: Mercedes-Benz
smart 341 Parkour in Annie Get the Grannies!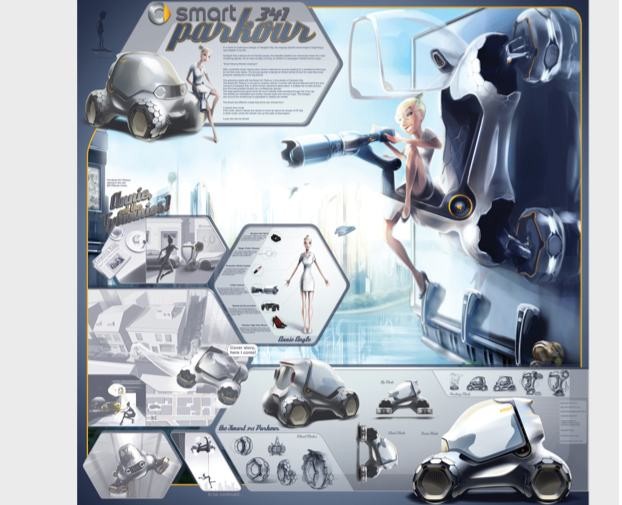 Image: smart
Subaru HORIZON in Divided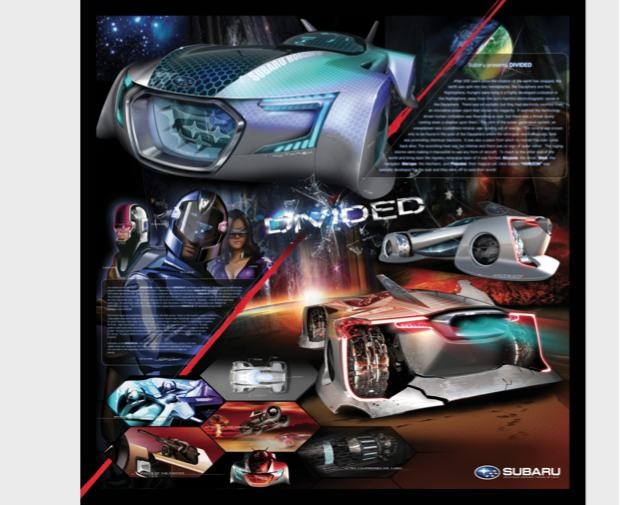 Image: Subaru