Knut the Polar Bear Dies Young
Berlin's beloved polar bear 'Knut' had a massive leg spasm and died Saturday morning, the cause is still undetermined.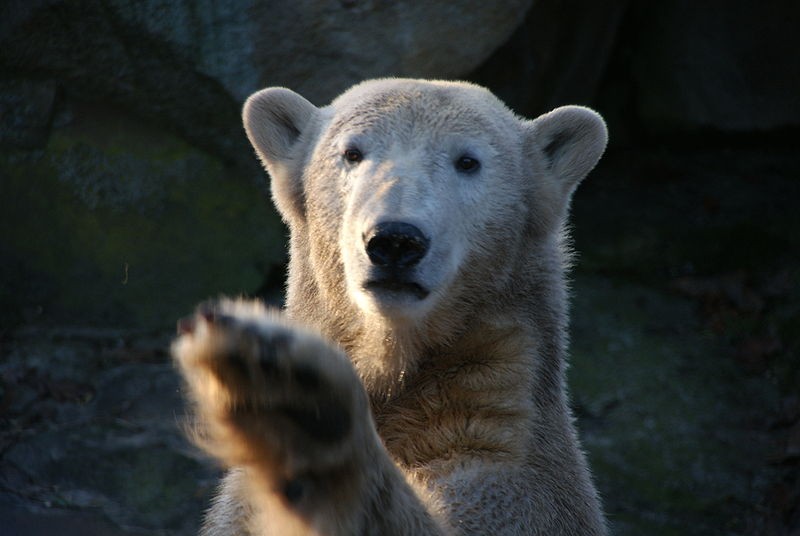 Animals lovers around the world mourn the loss of beloved polar bear, Knut.
Knut died in his enclosure at the Berlin Zoo Saturday morning. Eyewitnesses told the zoo that he was sitting on rocks when his left leg began to shake. Knut then walked in circles until he fell into the water.
He was pronounced dead on the scene. Zoo workers raised a screen around the bear's enclosure, then soon after closed the zoo.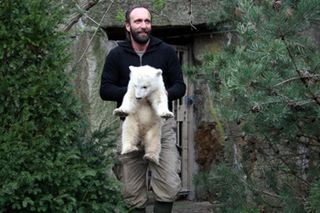 Knut was only about four years old, a young adult by polar bear standards. The bears can reach 35 years old. An autopsy is in progress as of Monday.
Like many child stars, Knut's life was short and sad.
From birth, Knut was surrounded by tragedy. His mother rejected him and his brother in 2007 soon after birth. His brother soon died. He was raised by hand by his keeper Thomas Doerflein.
Doerflien died in 2008 of a heart attack. He was 44.
Animal rights activists had protested Knut's captivity. They noted that he showed abnormal behaviors resulting from his hand-rearing and fame, such as swaying too and fro and holding a paw to his face in imitation of picture takers.
IMAGE 1: Knut seems to wave goodbye in this 2008 photo (Wikimedia Commons).
IMAGE 2: A young Knut with his keeper Thomas Doerflein in 2007 (Wikimedia Commons).