Kids Use Kinect for Robot Competition
A kit containing 600 to 700 parts, including Kinect hardware and software, was used to build basketball-shooting robots.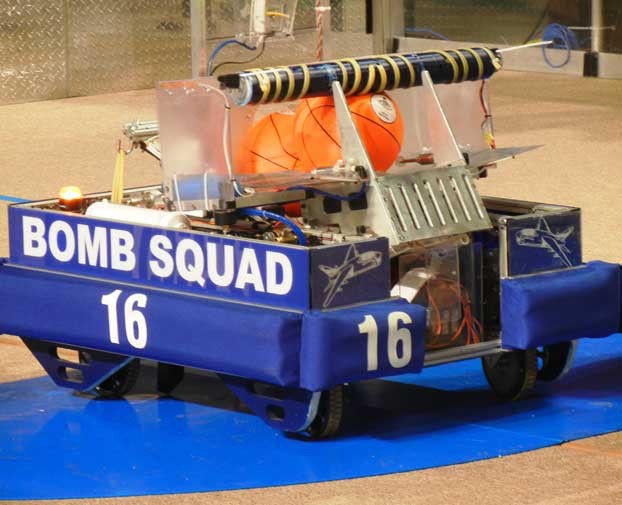 With all of the electronic devices and games around, being a kid is days is pretty fun. And it's particularly cool if your school decides to enter a robotics competition. Ten or 15 years ago, such competitions, if they existed, were limitedare signing up for competition and using advanced technology to win the game.
This year, for example, 2,500 teams of students in grades 9-12 (ages 14-18) embarked on a six-week project to build Kinect-powered, basketball-shooting robots for Dean Kamen's international FIRST Championship. Each team was sent a kit containing 600 to 700 parts, including Kinect hardware and software, in order to build a robot. The end goal was to be able to control the robot using a joystick as well as gestures and spoken commands.
ANALYSIS: Kinect-Powered Amusement Park Will Blow Your Mind
The course was a basketball court, but it presented challenges that even Kevin Durant might find difficult. (The video below shows the object of the game.) For starters there were other robots on the court trying to block shots and steal balls, and there were obstacles that the robots had to navigate over. But like any good game of basketball, the robots were on a team — or as it's called here, an alliance. That means three robots working together to make the highest number of field goals.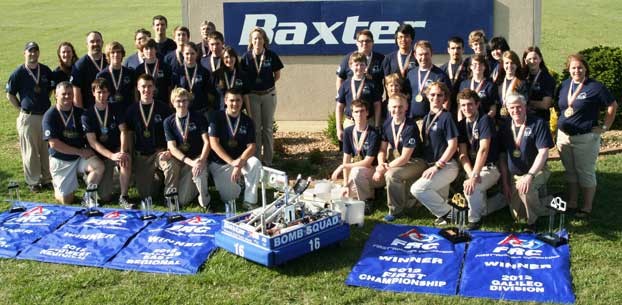 One of the robots Bomb Squad (pictured at top), from the winning alliance was designed to catapult the basketballs through the net. And it was sturdy enough to navigate the challenges of the course and push the other competitors out of the way. The problem was that when it got to the championship event, fatigue and failure started to plague the accuracy of the machine's shooting system. That meant it wouldn't win on its own. But teamed up with two other well-shooting robots, it was a force to be reckoned with. The Bomb Squad team told Discovery News in an statement, "Immediately, our driving expertise and ball collecting power became a defensive weapon by stealing the opposing team's balls and delivering them over the bump to our two shooting robots."
ANALYSIS: Kinect Helps Visually Impaired 'See'
"Ultimately, our success stemmed more from having a set of tools that allowed us to be the jack of all trades allowing our partners to concentrate on shooting while we took care of the rest of the field," they said.
Bomb Squad was build by Team 16 of Mountain Home, Ark., and won along with Team 180, S.P.A.M., of Stuart, Fla., and Team 25, Raider Robotix, of North Brunswick, N.J.