Kids Get Ultrasounds at Children's Hospitals
Children's hospitals tend to give ultrasounds instead of CT scans, reducing a child's exposure to radiation.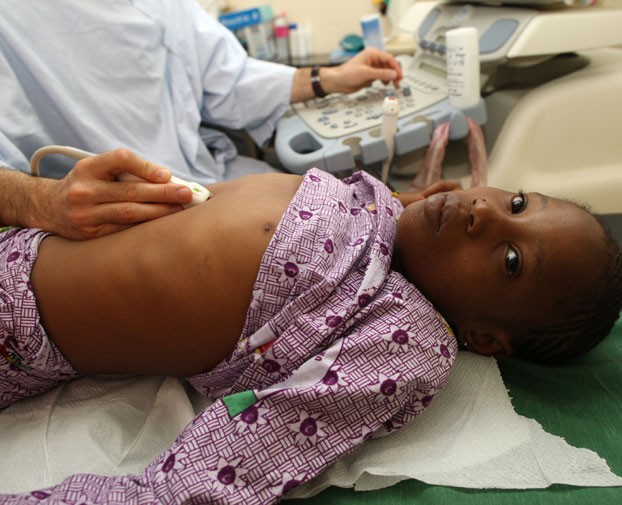 If you want to reduce the odds of a child getting an X ray and being
exposed needlessly to radiation, take them to a children's hospital. That's
the upshot of a recent study that looked at children who had been
evaluated for appendectomies at a children's hospital as compared with a
general hospital.
When kids get diagnosed with appendicitis,
often it's via X rays — specifically, CT scans. But CT scans expose
children to more radiation than many doctors would like.
There is one solution: ultrasounds. The
problem is most children won't get those unless they go to a children's
hospital, and ultrasounds also require a lot of specialized expertise to
interpret. That's something not a lot of general hospitals will have.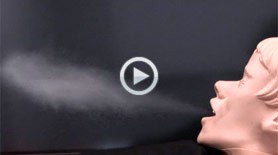 DNEWS VIDEO: MODERN MEDICINE AND TECH
A
recent study by the Washington University School of Medicine in St.
Louis, published in the journal Pediatrics, bears this out. If a patient
went to St. Louis children's hospital they were more likely to be
checked with an ultrasound than with a CT scan.
The study covered
423 children who had appendectomies at St. Louis Children's Hospital. Of
the 423, 205 were initially evaluated at general hospitals and 215 at
Children's. Some 85 percent of patients who went to a general hospital
to be evaluated got CT scans before surgery, and 45 percent of children
initially seen at St. Louis Children's Hospital had CT scans. Meanwhile,
over half of children initially seen at St. Louis Children's Hospital
got ultrasounds, while at general hospitals the rate was 20 percent.
Seven percent were not scanned at all and 15 percent got both ultrasound
and CT.
Could Brain Scans ID Potential Criminals?
The authors of the study noted that even though reading
an ultrasound is a bit harder, it's probably worth finding a way to do
them for more patients, especially children. That said, it isn't clear
whether what applies at a children's hospital, with a lot of experts in
diagnosing kids, is transferable to general hospitals. The other factor
is what happened to those patients whose scans, either ultrasound or CT,
ruled out the need for an appendectomy — an important
question to answer is whether they showed symptoms afterwards, needed an
appendectomy later, or were healthy.
In
the meantime, the takeaway seems to be that if you want to reduce the
odds of a child getting exposed to radiation via an X ray, take them to a children's hospital.
Credit: Pascal Deloche/Godong/Corbis