Kangaroo Scrotums in Short Supply
Heavy rains are driving large kangaroos, prized for their super-sized testicles, out of hunting range. ->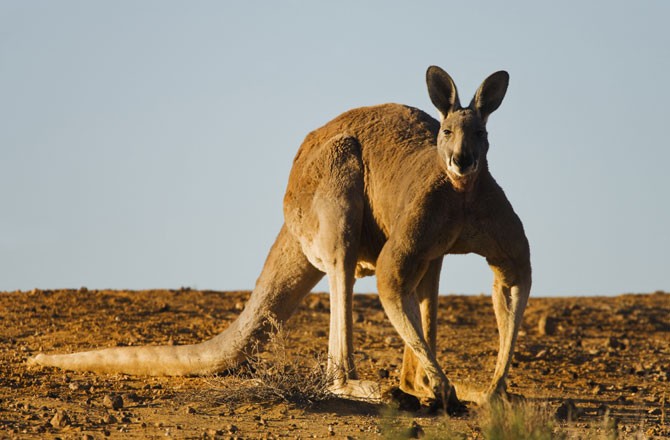 Australia is experiencing a dearth of kangaroo scrotums, according to the Brisbane Times.
Kangaroo scrotums are used (who knew?) to make souvenirs like key rings and bottle openers, though how exactly that transformation happens is unclear.
Excessive rains in Brisbane have driven the more desirable larger kangaroos out of shooting range, leaving only immature males to be hunted for their inferior-sized testicles.
"We want the big ones," taxidermist John Kreuger, the only maker of kangaroo scrotum souvenirs in Australia, told the Brisbane Times. "The more experienced kangaroos seem to know when the weather is not in favor and they take off."