Just When You Think It's Safe to Use Your iPad
Shark Week takes over your iPad with Discovery's HD iPad app.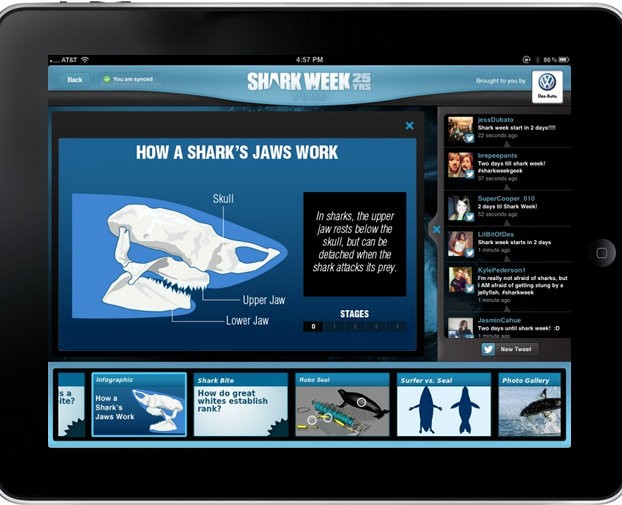 It's that time of year again to celebrate and explore the ocean creature we avoid all summer: the shark! To get as much as you can from the 25th year of Discovery Channel's Shark Week, download the Discovery Channel's HD iPad app with the new Shark Week Plus feature. It syncs content from five nights of programming with exclusive photos, peeks behind the scenes, production shots, quizzes and interactive factoids, all about our favorite non-cuddly creature.
Programs this week include "How Jaws Changed the World," "Shark Fight," "Great White Highway" and more. You can even play games like "Shark Week Bingo," where players keep an eye out for pictures on shows airing between 10-11pm e/p that coincide with a virtual game board. What do you get if you win? Bragging rights on Facebook, which definitely beats the hangover that comes with "winning" that "Shark Week" drinking game that's making the rounds.
Credit: Discovery Communications