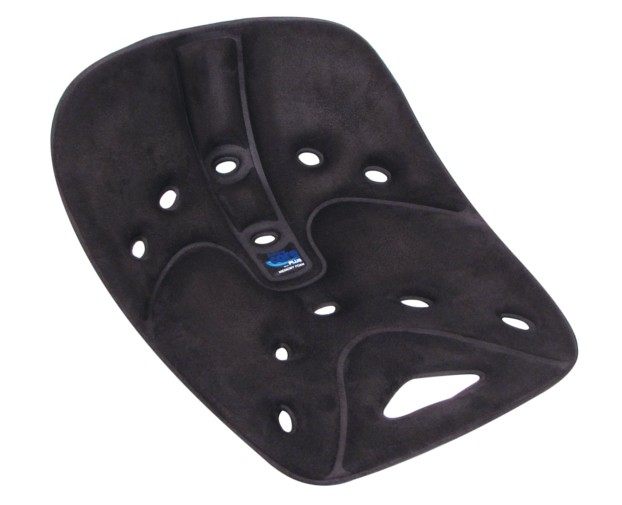 BackJoy Core Plus: $59.95
If you can, try to ignore the informercial-ly nature of BackJoy. Just follow the catchy alliterative three-step instructions ("Sit, snug and skootch") and see for yourself. Energy Engineer (and objective unpaid BackJoy customer) Tim Stewart reports, "I've had a herniated disc in my lower back for two years that bothers me most when sitting for long periods of time. Since receiving the Backjoy approximately 8 months ago I have been using it at home, in the office and on long road trips and the back pain has subsided. I'm not sure exactly how it works, but it seems to improve my sitting posture and take the strain off of my lower back."
The BackJoy's core is made from a copolymer Polypropylene plastic, padded with comfortable memory foam and covered with brushed Polyester fiber. It aims to cradle the rears of the supposed 95 percent of the population between 90 and 300 pounds, helping stave off such maladies as sciatica, coccyxdinia, arthritis and osteoperosis through better spinal alignment, relief of pressure and improved circulation. It's easily transportable. And yes, this version with the memory foam is totally worth the extra twenty bucks over the regular BackJoy Core.