JFK: Little-Known Facts About That Day in Dallas
Fifty years separate us from that dark day in Dallas, and we're still learning more about what happened.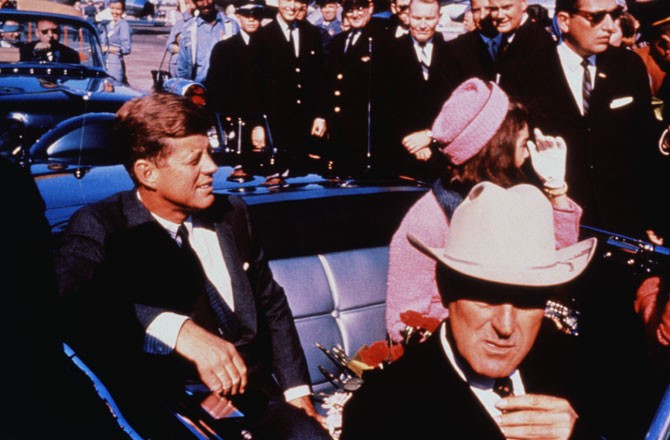 Texas Governor John Connally adjusts his tie (foreground) as President and Mrs. Kennedy, in a pink outfit, settled in rear seats, prepared for motorcade into Dallas from the airport, Nov. 22, 1963.Corbis
Fifty years ago today, President John F. Kennedy was shot and killed during a visit to Dallas, a tragedy that would grip the entire nation and remains a subject of controversy to this day.
Volumes have been written about the events that transpired on Nov. 22, 1963 -- and arguably even more has been written about what might have occurred. Discover some facts you might not have known about that dark day in Dallas.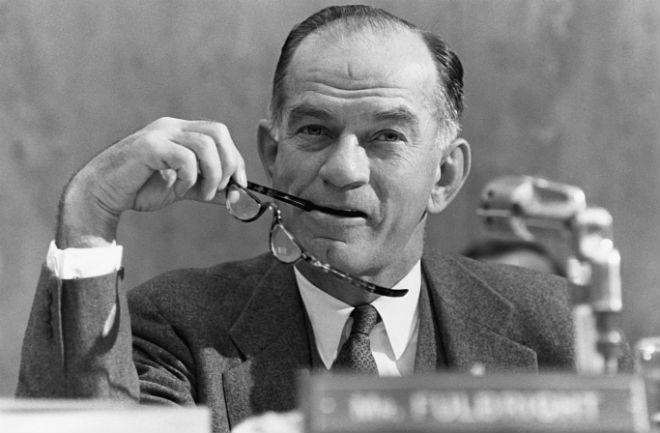 Sen. J. William Fulbright warned Kennedy against a trip to Dallas.Corbis Images
Before Kennedy departed for Dallas, Kennedy received several warnings urging him not to go to Texas. U.S. Senator J. William Fulbright (pictured here) advised Kennedy against the trip, calling Texas "dangerous."
Kennedy's press secretary also received a letter from a Dallas resident with the same warning: "Don't let the President go to Texas. Texas is too dangerous."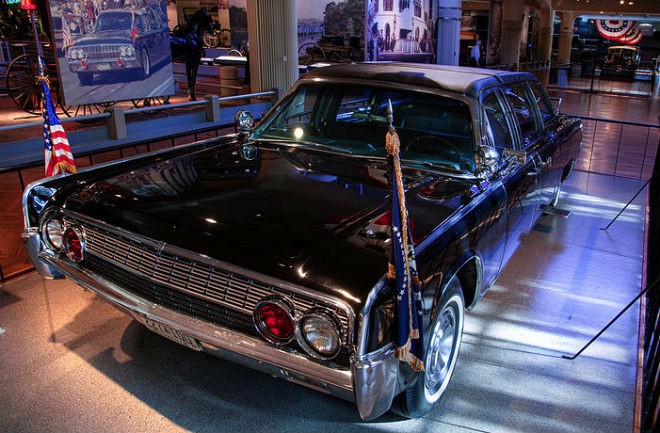 Kennedy's limousine continued to serve president until the Ford administration.Wikimedia Commons
Despite the tragedy that befell the president's motorcade, the limousine Kennedy sat in didn't see its last ride that day. A 1961 Lincoln Continental convertible originally painted midnight blue, the limousine, nicknamed the X-100 by the Secret Service, was rebuilt, upgraded with armor and painted black before returning to service for another 13 years. The limo is now on display at the Henry Ford Museum.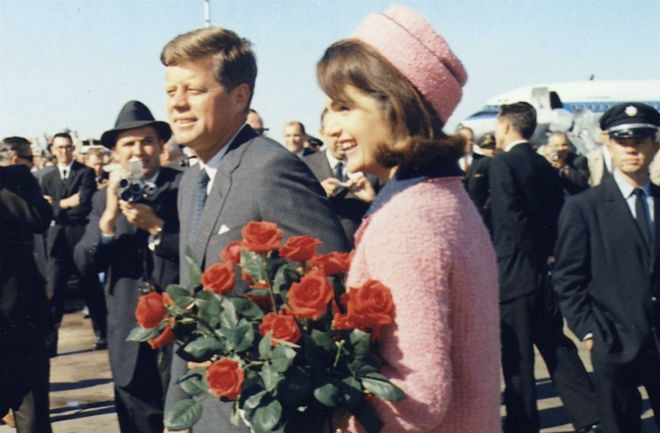 First Lady Jacqueline Kennedy appears beside the president on their arrival in Dallas.Wikimedia Commons
Following the assassination, first lady Jacqueline Kennedy appeared at the swearing-in of then-Vice President Lyndon B. Johnson still wearing the now iconic pink suit bearing the blood of her slain husband.
First arriving in 1964 in a dress box, the suit and the first lady's accessories from that day have since been preserved in the National Archives. The suit will not be made public, however, until at least 2103, as stipulated by Caroline Kennedy.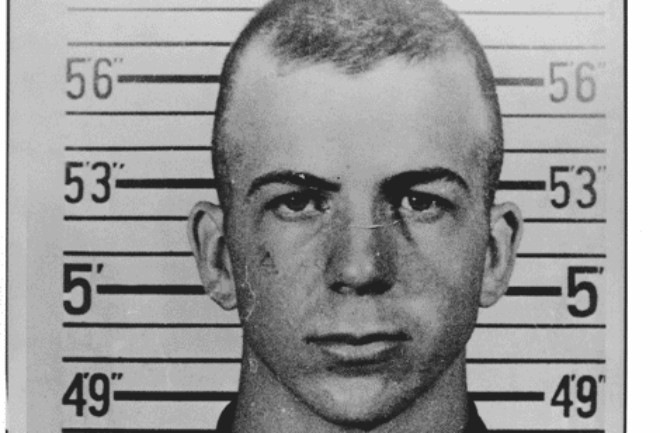 A mugshot taken of a young Lee Harvey OswaldU.S. National Archives
Before he became known as the man who murdered a president, Lee Harvey Oswald had a violent streak, dating back to his childhood. Given a BB gun as a present for Christmas, Oswald use to target windows and neighbors from his apartment building in the Bronx, according to a tale relayed by the building's former owner.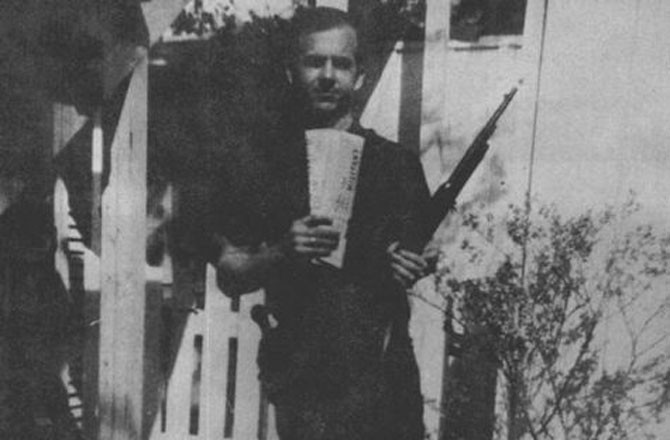 Lee Harvey Oswald with rifle and holding Marxist newspapers, taken in Oswald's back yard, Neely Street, Dallas, Texas in March 1963. Wikipedia Commons
Nearly seven months before Oswald assassinated Kennedy, he attempted to murder another person, Edwin Walker, a former U.S. Army major general. Oswald, a self-described Marxist, objected to Walker's militantly anti-Communist views. On April 10, 1963, Oswald fired at Walker, who was sitting in his dining room. The bullet was deflected by the window frame and broke into pieces, injuring Walker.
Oswald wasn't suspected of the shooting, however, until after he murdered Kennedy.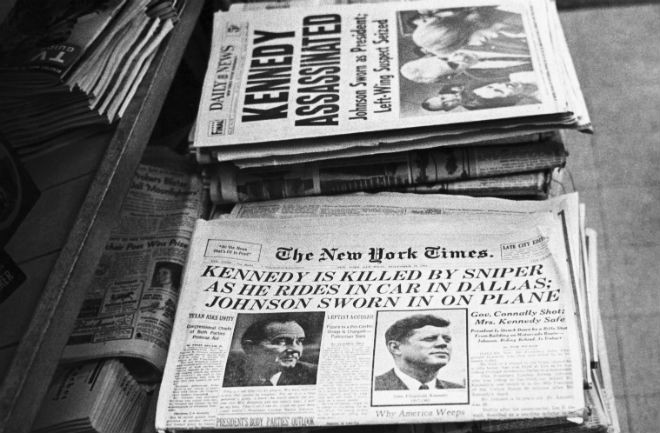 Newspapers announce the assassination of President Kennedy and the swearing-in of President Johnson.Corbis Images
Immediately following the shooting, there was a scramble for information as news reporters attempted to piece together what had happened that day and ascertain the status of both Kennedy and Johnson. A new book claims that a priest leaked the news that Kennedy had died before the White House could issue a statement, as reported by Deseret News.
At the hospital, Kennedy was attended by Father Oscar Huber, a priest who delivered the last rites to the Catholic president. Upon leaving, Huber told reporters that the president had died, though the White House press secretary had been withholding the information in case Johnson became the target of another assassination attempt.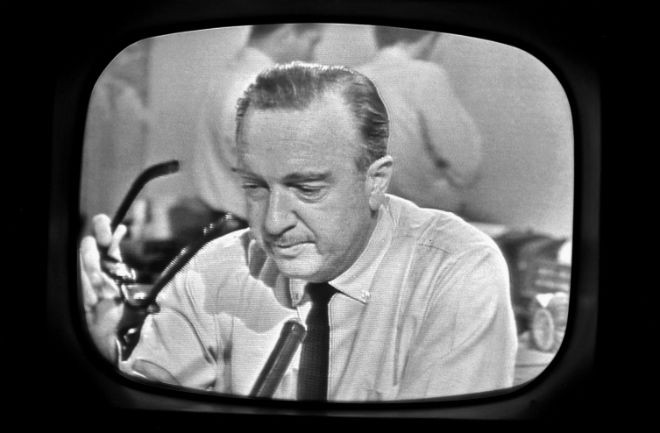 Walter Cronkite appears on television to announce the assassination of President John F. KennedyGetty Images
Television news would play a central role in the coverage of Kennedy assassination, an unprecedented challenge in the medium's short history. Upon receiving news of the assassination, broadcasters cut out of regular programming and did not run commercials, which continued for three days.
The assassination would be the longest uninterrupted news event on American television until the attacks of Sept. 11, 2001.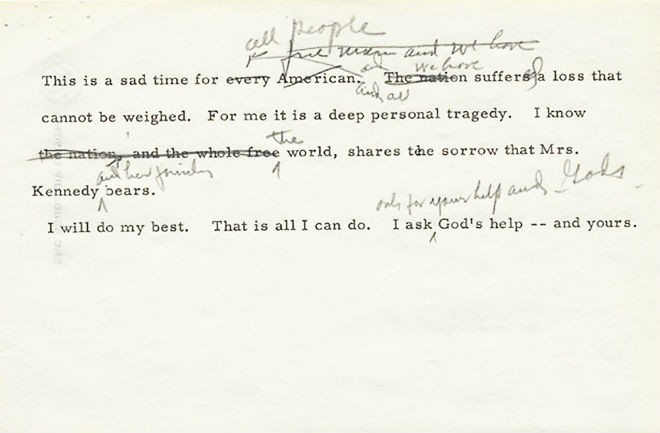 Johnson prepared a short statement during the flight from Dallas to Washington, D.C.U.S. National Archives
Following the assassination and his swearing-in as the new president of the United States, Johnson delivered a brief statement upon landing on Andrews Air Force Base. Though short, an original copy of Johnson's message shows that it was heavily edited en route back to Washington, D.C.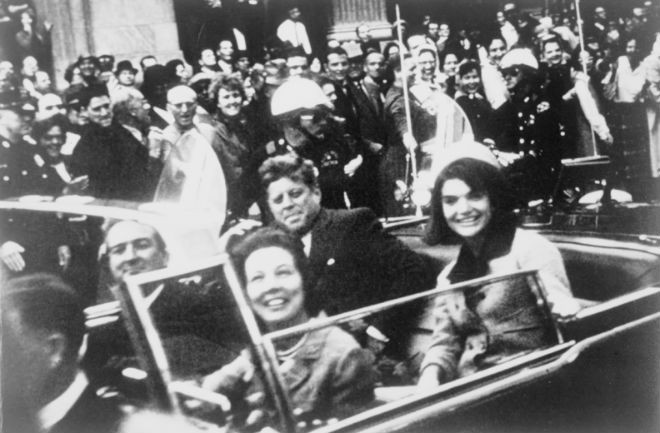 Nelli Connally was the last surviving member to ride in the limousine with Kennedy on that fateful day.Wikimedia Commons
Nellie Connally, wife of then-Texas Gov. John Connally, elicited what would be Kennedy's last words, as reported by the New York Daily News.
"Mr. President, you can't say Dallas doesn't love you!" the first lady of Texas told the president.
"That is very obvious," he replied. Moments later, he would be shot.