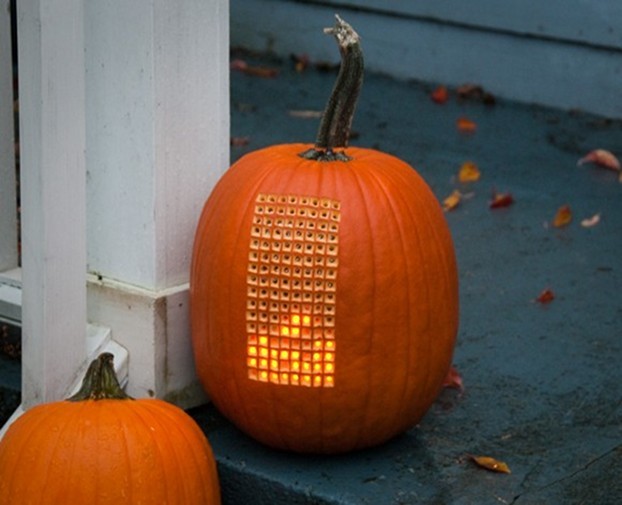 Millions of residents in the northeastern U.S. continue to deal with the devastation wrought by Hurricane Sandy. For those still dealing with power outages and flood waters, it's pretty safe to say that Halloween will be a wash out.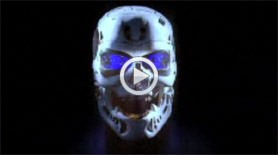 DNEWS VIDEO: CYBORGS, WIRELESS INTERNET, EXOSKELETONS, SYNTHETIC LIFE AND MORE …
How much of the deluge includes the salty tears of sad trick-or-treaters stuck at home might be hard to calculate, but here's something that just might dry their eyes, if not put a smile on their face: Jack-o-lantern Tetris.
The project is the brainchild of programmer Nathan Pryor who runs the website Hahabird. There he gave a detailed tutorial of how he came to make every techie's must-have Halloween gourd. The fully playable pumpkin includes 128 LEDs connected to a 12C backpack, a battery pack and an Arduino controller. Best part about it? The game's joystick is the pumpkin stem.
After finding the right-sized pumpkin, Pryor set to drilling holes for each LED, then carved squares around the holes to make the grid look pixelated. Next, he fit all the wiring through a large hole in the back of the pumpkin.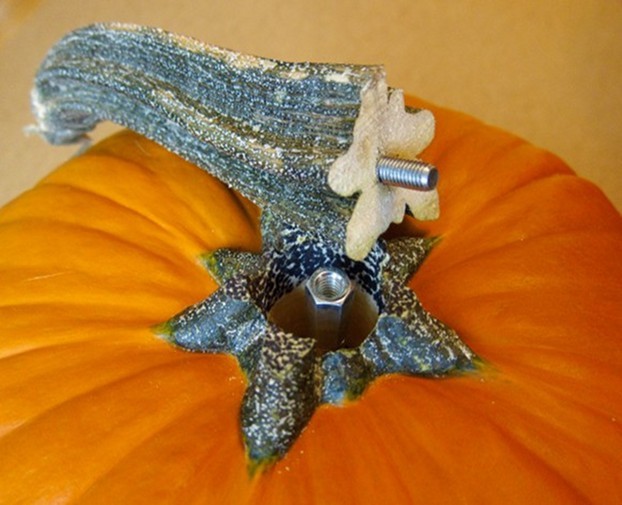 "For a controller I used a short handle joystick from SparkFun, with the red ball unscrewed and replaced with the stem of the pumpkin," he explained on his website. "I think I'm going to call this the 'joystem' from now on, as disgusting
as that may sound. I drilled a hole in the detached stem and epoxied in a
6mm bolt, then screwed that into a coupling nut on the joystick shaft."
BLOG: Building Converted Into Giant Tetris Game
The end result: a pumpkin that can play a full game of Tetris with difficulty levels and high score tracking. There weren't any programs available that could run Tetris on his DIY LED grid, so Pryor programmed the entire game from scratch.
"Everything worked great, except for some occasional glitches in the top
matrix," he wrote. "Maybe a power supply issue, but it's also possible there might be some intermittent shorts that happen when you bury that many electrical connections inside a pumpkin.
It's also weird playing with the controller on the top and the display underneath, so if I were to do it again I would wire the joystem into a separate pumpkin,either wireless or with the wire made to look like a vine."