Italy Quake Strikes Already Battered Region
The 5.8-magnitude earthquake was centered near Modena, just a few miles from the previous epicenter nine days ago.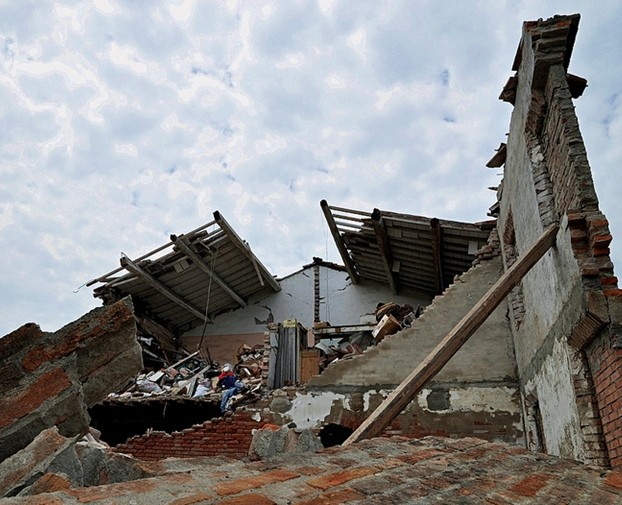 At least 15 people were killed Tuesday as a new powerful earthquake hit the same northern Italian region devastated by a deadly tremor on May 20.
The 5.8-magnitude quake struck just after 9 a.m. local time and was centered near Modena, just a few miles from the previous epicenter nine days ago.
Felt across much of northern and central Italy and as far north as Austria, the quake is now being followed by an interminable series of aftershocks, with at least five measuring between 3.1 and 4.0.
"The situation is very serious, there are people stuck under the rubble," Alberto Silvestri, the mayor of San Felice sul Panaro, one of the towns near the epicentre, told the new station SkyTG24.
The new deadly earthquake has destroyed most of the historic buildings which had already been partially damaged in the May 20th tremors.
In Mirandola, a village some 20 miles north of Modena, a 16th century cathedral, already cracked in the previous quake, is now reduced to a pile of rubble and dust.
According to experts at the culture ministry, the village's artistic and historic heritage has now completely vanished.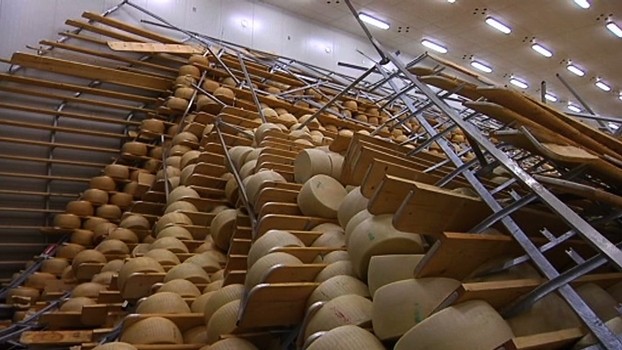 "This is another earthquake, it is not an aftershock," said Franco Gabrielli, the head of Italy's Civil Protection Department.
The new tremor struck just when residents were trying to resume relatively normal lives, following the devastating 5.9-magnitude earthquake that killed seven people and destroyed hundreds of factories, buildings, ancient churches and castles.
The new quake adds dramatically to the damage, leaving more than 8,000 homeless, and causing millions of dollars in losses to the region's fertile agriculture sector, which is famous for its Parmigiano Reggiano cheese, balsamic vinegar and ham.
The new tremors reveal a very complex geological situation, according to Alessandro Amato at the the Italian Geophysics and Volcanology Institute.
"It looks like a new fault line has broken," Amato said.
Experts agree that new quakes could strike the region in the next days.
IMAGES:
The new devastating earthquake in northern Italy. Credit: Mario Fornasari/Flickr.
Piles of damaged Parmigiano Reggiano cheese. Credit: Alessandro Canella/Flickr.