Is Daylight Savings Bad for Your Heart?
Springing ahead for daylight saving time may do more to our bodies than a triple shot of espresso can fix.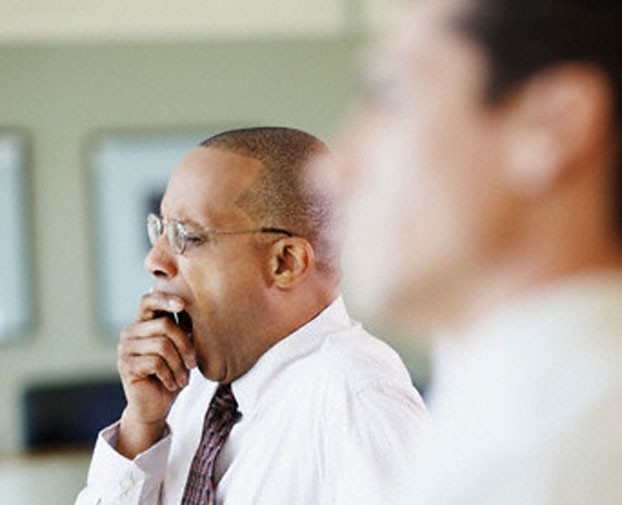 Struggling to make it through your afternoon meeting today? You're not alone.
New research shows that springing ahead for daylight saving time may do more to our bodies than a triple shot of espresso can fix.
When we set our clocks forward for daylight savings, some researchers say the disruption in circadian rhythms and minor sleep deprivation is enough to trigger some people to have a heart attack.
"Every cell in the body has a molecular clock that allows the cells and organs to anticipate the day's events," Martin Young, PhD, a professor at the University of Alabama at Birmingham, told MedPage Today. "When there are time changes, such as shift work, traveling through time zones, or daylight saving time, it takes a while for these cells to reset their internal timing mechanism.
Researchers at the Karolinska Institute in Stockholm used clock shifts for daylight saving time as a way to study the effects of minor sleep deprivation.
The researchers found a slight increase in hearts attacks in the week after setting clocks forward for spring. Among those taking cardiac medications and having low cholesterol and triglycerides, the risk was more pronounced.
There was no statistically significant change in heart attack incidence following the autumn "fall back" shift.
"Our data suggest that even modest sleep deprivation and disturbances in the sleep-wake cycle might increase the risk of AMI across the population," the authors wrote. "Confirmation of subgroups at higher risk may suggest preventative strategies to mitigate this risk."
Young also pointed out that more heart attacks occur on Monday mornings than any other time of the week. He suggests setting your clock ahead in 20-minute intervals in the days leading up to the spring shift.