IRS App Checks the Status of Your Return
The app is a mobile-friendly version of the IRS's "Where's My Return?" site.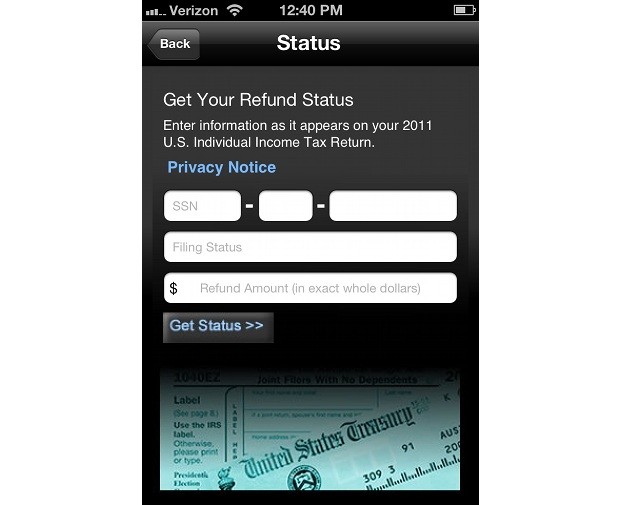 IRS2Go: Free
If you've already submitted your taxes, the weeks of waiting to receive your return can be torturous, especially if you've already mentally spent. If you'd like have the accessibility that the IRS site "Where's My Refund?" no matter where you are, you might want to download the mobile app, IRS2Go.
It works like the website. A user provides her social security number, filing status and exact refund amount to check the status. Just make sure you've waited the necessary 72 hours after e-filing or four weeks after submitting through the mail to start checking. The app also allows iPhone or Android users to request previous tax records, visit the IRS YouTube channel and contact the IRS with any questions or issues.