iPhone Launch: Stories from the Fringes
A product that seems to literally drive people crazy is bound to cause a stir in some unexpected ways.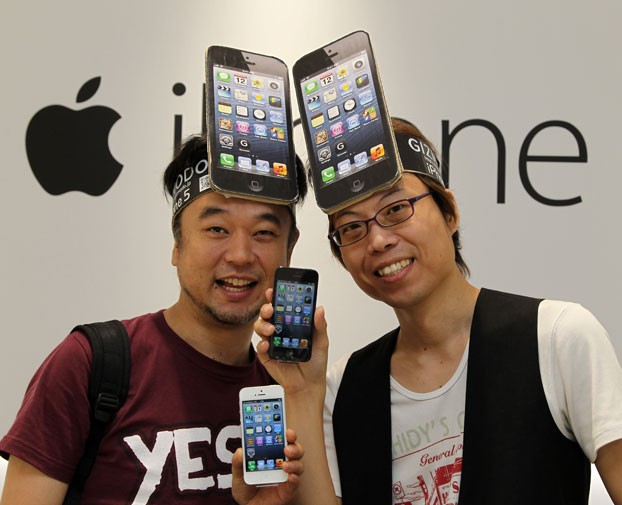 The frenzy this weekend over the release of the iPhone 5, which first hit stores on Friday, no doubt left both Apple and enthusiastic supporters of their devices happy with the end result. But a product that seems to literally drive people crazy is bound to cause a stir in some unexpected ways.
Who Bought the First iPhone 5?
Being the first person in your school, office or neighborhood with an iPhone 5 can give an owner a certain level of satisfaction. But being the first person in the world to buy an iPhone 5 takes bragging rights to a whole new level.
Three days before the iPhone 5 appeared in stores in Sydney, Australia, a team from Mobile Phone Finder, a mobile comparison website, camped out at the city's flagship store to claim the title of first in the world to have the device. Despite their efforts to be first in line, they were actually foiled by a couple further back in line who were singled out by Apple employees to be the first owners instead, according to Gizmodo, who first reported on the controversy.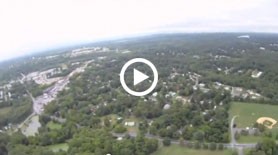 DNEWS VIDEO: iPhone in Space Explained
Not Everyone Could Stand the Wait
Breaking into a store to get the latest iPhone is a really bad idea no matter how impatient you are to get your hands on it. Doing it a week before the device even hits store shelves is downright stupid.
One week before the iPhone 5 arrived in stores, four men crashed a BMW X5 through the glass door of an Apple Store in Temecula, Calif., and loaded their vehicle with merchandise.
The owner of the car, Equonne R. Howard, was later apprehended by police, though his three accomplices remain at large.
Professional Stand-Ins Wait in Line for You
Apple enthusiasts waited hours and even days to be among the first to get their hands on the new iPhone. Not everyone waiting in line, however, was their to get phone for themselves, but rather to cash in on all the hype.
Ads posted on Craigslist prior to the Friday release and services like TaskRabbit offered to wait in line for a fee, as reported by Discovery News' Trace Dominguez. These professional stand-ins charged anywhere between $40 and $150 for their services.
iPhones Have to Be Smuggled into China
Despite the fact that China is where the iPhone is manufactured, the iPhone won't actually hit store shelves in the People's Republic until around the end of the year — or at least not in mainland China.
In Hong Kong, the phones launched on Friday, at a cost of HK$5,588 ($720), according to Reuters. Upon their arrival over the border in Shenzhen, the price almost doubled to as much as $1,400. But Chinese early adopters aren't the only ones paying the privilege to own a smuggled iPhone.
Want an iPhone 5 in Russia? That'll Be $3,700
Like consumers in China, Apple fanboys in Russia didn't bother waiting in line for days outside an Apple Store to get the latest phone. In fact, Apple doesn't even have a single store in Russia, according to ABC News. Smuggled iPhones are available, starting at around 70,000 rubles ($2,200) for the 16-gigabyte model and up to $3,700 for a 32-gig version.