iPhone Has Night Vision With Adapter
Find out what happens when an iconic smart phone meets a state-of-the-art optical night vision device.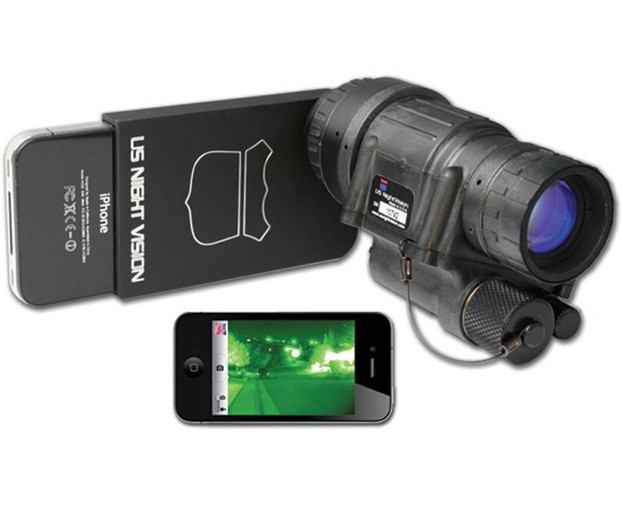 iPhone Night Vision Adapter: $199
John Lennon claimed to have written the lyric, "What do you see when you turn out the light?" But most don't know that he originally answered his own musical question with: "I can't tell you, but I know I'd have an easier time if I had quick access to a state-of-the-art third-generation optical night vision accessory." A true visionary, he was clearly way ahead of his time. Because just a month and a half ago at the SHOT Show in Las Vegas, the iPhone Night Vision Adapter made its debut.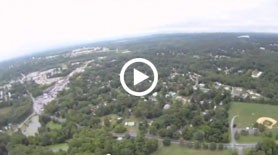 DNEWS VIDEO: iPhone in Space Explained
This patent-pending accessory from US Night Vision is made for iPhone 4/S. It takes advantage of the mobile device's ability to capture decent audio, high-def video and high-quality stills…and pairs it with a night vision system that utilizes a laser rangefinder and doesn't give off an infrared signature. With the ability to add encryption and real-time streaming to share that media, you potentially have quite a powerful stealth reconnaisance pairing in the palm of your hand!
Chris Byrd, USNV's Vice President of Sales, revealed to Discovery News that the new version of the system — due out in the next couple of weeks — will incorporate an intermediary iPhone case. The super-tough multi-layer polycarbonate case has been designed for independent protection for everyday use on the low end. And on the high end, it will supposedly accommodate the extreme dampening necessary for using the system as a site on a live weapon firing rounds. Future accessories will allow for a variety of other mounts on people, equipment and vehicles.
New USNV customers who buy one of their compatible products from them — such as the popular AN/PVS-14A model pictured above, which starts around $3,900 — will receive the case and adapter included. And branching out from Apple phones, Byrd told Discovery News that they're tracking six to eight other handsets, working to release a similar product within the next 30 days for the Samsung Galaxy SII Skyrocket. A Skyrocket that can see in the dark…look out!