Interactive Pajamas Tell Bedtime Stories
QR-coded PJs are dotted with unique tales to make bedtime less of burden. Continue reading →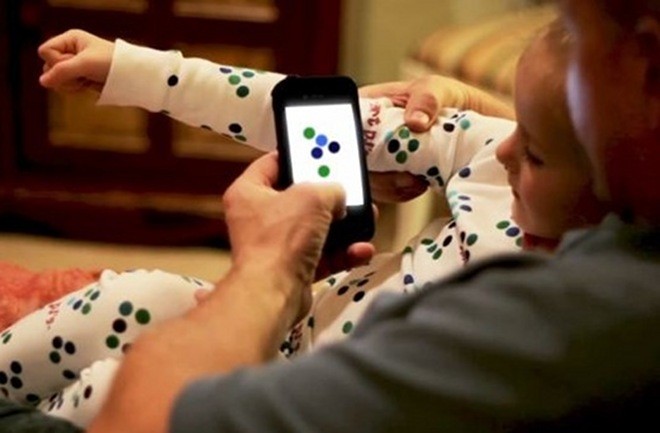 Convincing a child that it's time to put on their pajamas and get ready for bed is often a conflict of interests, to say the least. While kiddie protests are usually negotiated with the promise of bedtime stories, the ordeal might be less of a struggle if kids couldn't wait to jump into their jammies.
BLOG: App Controls Bionic Hand
Enter Smart PJs, interactive pajamas covered with clusters of multi-colored QR-coded dots that, when scanned with an accompanying smartphone or tablet app, call up a unique bedtime story on a parent or guardian's smart device.
Billed as the "worlds first and only interactive pajamas," Smart PJs are available in four sizes, in both boys' and girls versions, and can be purchased online for $25.
While this remains a cool idea to make bedtime a little more bearable, last year the American Medical Association found "that exposure to excessive light at night, including extended use of various electronic media, can disrupt sleep or exacerbate sleep disorders, especially in children and adolescents."
BLOG: Gesture Reader Lets Blind Decipher Documents
Smart PJs may get children ready for bed, but the last thing any parent wants to deal with is an insomniac toddler whose mind is whirling like a casino slot machine. In that case, nothing brings the sandman like a good ole' fashioned book.