Insta-Hate For Instagram's New Rules
Instagram's new policies aren't as toxic as they seem, but the service still shows a lack of respect.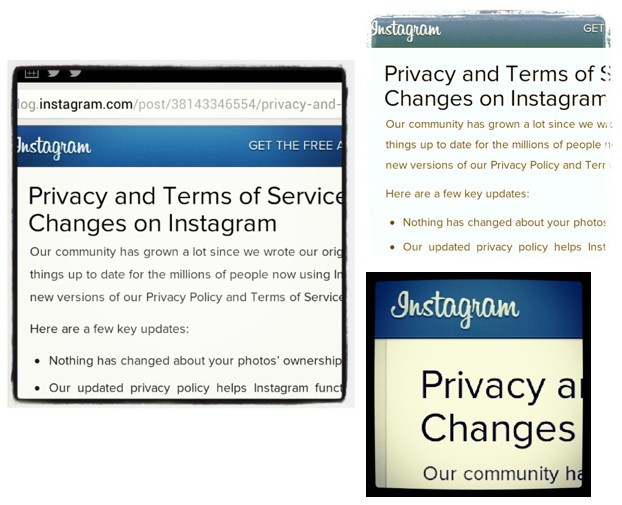 Has a popular social network finally done the hitherto impossible: revise its privacy rules so drastically that a large chunk of its users flees? The situation is still developing at Instagram, but the free photo-sharing service that Facebook recently bought for $715 million in cash and stock may yet pull that off.
Instagram announced its new privacy policy and terms of service, both of which go into effect Jan. 16, in a low-key blog post on Monday. "Nothing has changed about your photos' ownership or who can see them," it reassured users.
ANALYSIS: Your Privacy on Google: Don't Panic, Do Think
That's true in a way that can look false. The new "ToS" document — at over 6,000 words, it runs about six times longer than the old policy – hides two inflammatory bits about a third of the way down.
One requires users to "agree that a business or other entity may pay us to display your username, likeness, photos [...] in connection with paid or sponsored content or promotions, without any compensation to you." There's no opt-out provision and no exception for users under 18.
Photos on Instagram are public by default, and the old terms gave Instagram arguably even more leeway to monetize those images.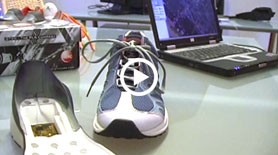 DNEWS VIDEO: GPS Shoe Hotfoots Your Location
But now it looks more blatant.
The new terms' next clause warns Instagrammers that "we may not always identify paid services, sponsored content, or commercial communications as such." The Federal Trade Commission, which frowns on ads that aren't labeled as such, may not be amused.