Insta-Cake Comes in a Spray Can
An accelerant forces air bubbles into the batter, which helps the cake rise without baking soda or baking powder. Continue reading →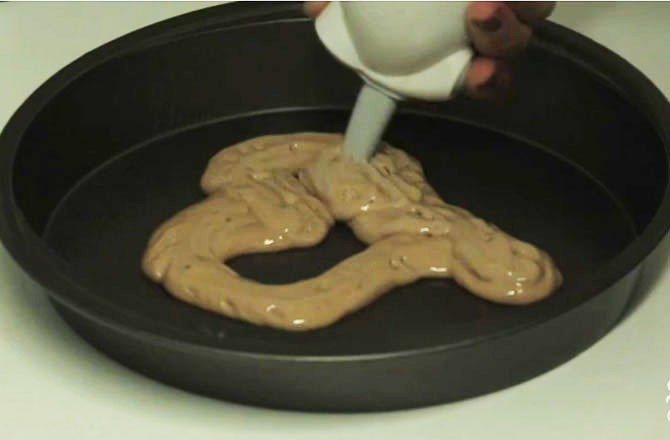 When you need your cake; you need it now. To that end, Harvard University students John McCallum and Brooke Nowakowski came up with Spray Cake, a innovative way to make cake. It arose out of a final project for McCallum's Science & Cooking class.
He adapted the technology from a whipping cream can so that it could accommodate batter. Inside, an accelerant forces air bubbles into the batter, which helps the cake rise without baking soda or baking powder.
Nowakowski helped McCallum perfect the recipe. When they had it nailed, they demonstrated it for Boston Globe journalist Billy Baker, who in turn arranged for them to show off their innovation to chef Joanna Chang, who owns Myers + Chang, an Asian restaurant in Boston and also runs Flour.
Spray Cake could be great for students like McCallum and Nowakowski, who live in dorms. These cakes can be made in a microwave. Cupcakes take about 30 seconds and a whole cake takes less than a minute.
Eating In An Emergency: Photos
Nowakowski told the Globe that her favorite thing about Spray Cake is the ability to adjust the portion. "You can simply pull it off the shelf, make one cupcake, then put it back in the fridge and it won't go bad."
Yeah. We know how that goes when the craving hits. I see everyone doing what they do with with whipping cream. Open wide and spray.
Credit: Youtube screen grab