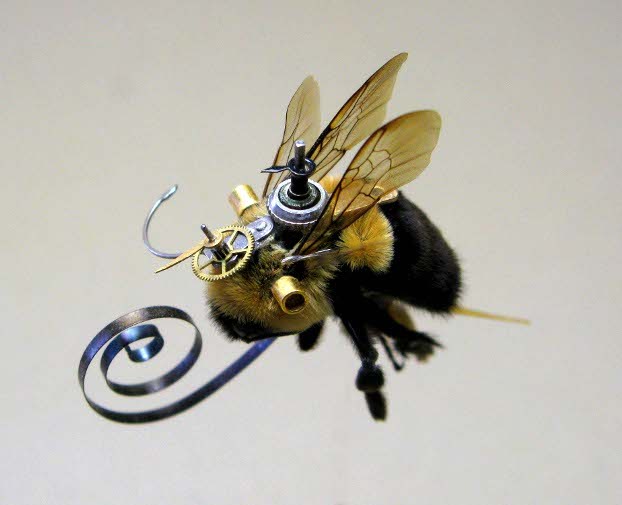 Insect Lab Gadget Hybrids: $325 and up
What do you get when you cross a bee with a wristwatch? That may sound like the opening line of a classic old joke, but in the case of Mike Libby's Insect Lab, it's no joke. Rather, it's an art form — one with some decidedly creepy, gadgety and yet beautiful results.
Inspired by the robot-like insects and insect-like robots commonly found in science fiction, Insect Lab embellishes real insect specimens with antique watch parts and other technological gadgetry. From butterflies to deadly scorpions, each creation is individually hand-adorned and completely original — "a unique celebration of the contradictions between nature and technology," in the studio's own words. The watch parts used no longer function, but honestly — do they really need to? Better tuck this one away for the hard-to-please gadget lovers on your holiday list.