Indecision Cure: Netflix Roulette Picks The Movie
A roulette-style app lets you spin the wheel on which movie or TV show to watch on Netflix, leaving the fraught decision to fate. Continue reading →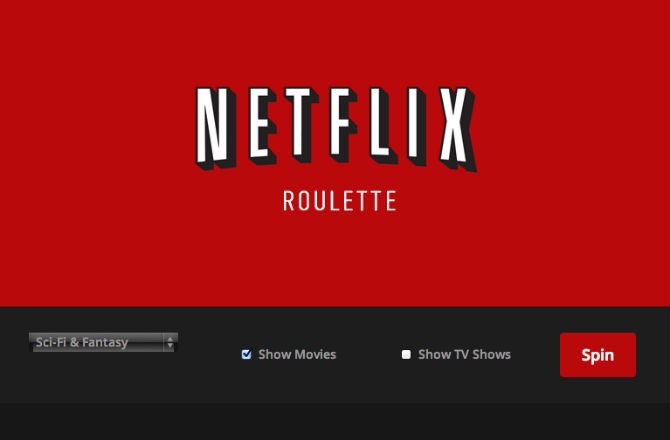 A new app could put an end to those indecisive times when you've been trying to figure out what to watch online for longer than it would have taken to just go see a movie in the theater. Leave it to chance instead.
Web-Connect To Everything You Own: Photos
The Netflix Roulette widget, both available as an app and a website, takes the agonizing decision-making out of picking a movie or TV show to watch. Pick a genre — or select all — and then click boxes to show movies and/or TV shows in the results. Hat tip Gizmodo. You don't need a Netflix account to hit "spin," but you do need one to start watching the title that comes up.
I took this thing for a few spins and found the random results entertaining in themselves. How had I gone this long without seeing the 1995 Andy Garcia movie "Things to Do in Denver When You're Dead"? And then there's the Hulk Hogan flick "No Holds Barred" that came up for "Action & Adventure."
Codeusa Software, known for its multiplayer online role-playing video games, created the widget. Their app description says that Netflix Roulette is in no way supported, endorsed or affiliated with Netflix, Inc. and they don't use Netflix's API, either. While Netflix does make recommendations based on what you've rated, the site should embrace its indecisive users with its own version. Spinning with rated results could only be better.
Now Showing: Movie Clips From Your Mind
Like other random results widgets — think Wheel of Lunch and the addictive Google Street View generator MapCrunch – seeing what comes up may end up being its own form of procrastinatory entertainment. Be careful playing or you could waste a "Titanic" worth of time taking it for a spin.