Incredible Adventures That Sound Impossible, but Are Completely Accessible
Only when you're faced with death do you feel most alive. At least that's what I've thought on many of my adventure travels. I've been on a lot of adventure trips, and for me, the closer an experience brings you to your own demise, the more exhilarating it is. Of course, I'm not quite ready [...]
Only when you're faced with death do you feel most alive. At least that's what I've thought on many of my adventure travels. I've been on a lot of adventure trips, and for me, the closer an experience brings you to your own demise, the more exhilarating it is. Of course, I'm not quite ready for the grim reaper — and you shouldn't be either — so here are a few activities you can do for a little brush with death, which you can still come home from.
1. Run with the bulls.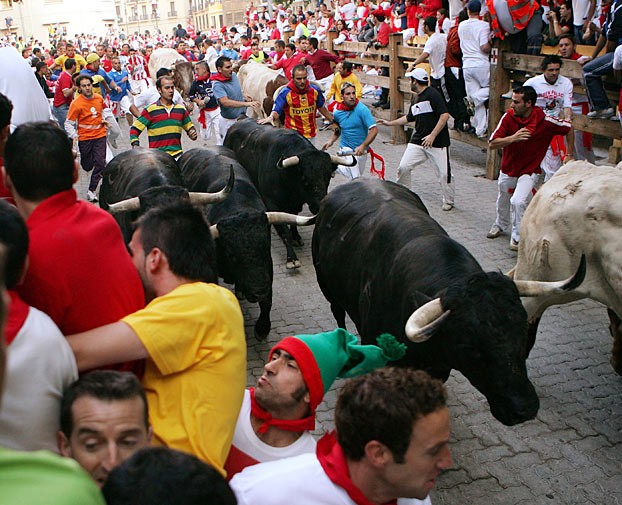 Photo: Denis Doyle/Getty Images
One of the most death-defying festivals in the world — made famous by Ernest Hemingway — the Running of the Bulls sets the stage for crazy Spaniards and foreigners to run the narrow streets of Pamplona, Spain, while a stampede of bulls chases them. Just one part of the twelve day-long San Fermin Festival which commemorates the region's patron saint, the daily morning encierro, or bull run, invites anyone daring enough to risk being gored by a bull horn — before jumping a fence to safety.
2. Take a walk on the wild side.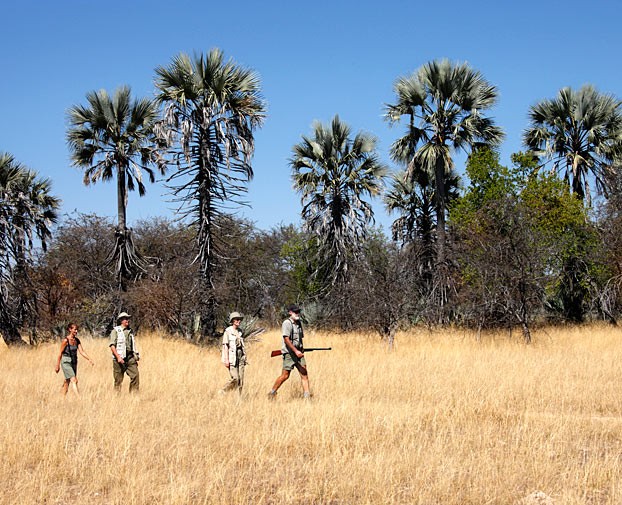 Photo: Steve Allen/Getty Images
Running not your thing? You can slow down the pace — but not the thrill — in the wilds of Africa. Most safaris are done within the safety of a sturdy and elevated 4×4, but you can leave that comfort and security by going on foot with a walking safari. This brings you closer to the predators and buffalo — and their inherent unpredictability — in the wild. Many safaris companies, like Country Walkers, offer such guided tours — but don't fret; your lives are protected by the rifle of an armed escort.
3. Climb a frozen waterfall.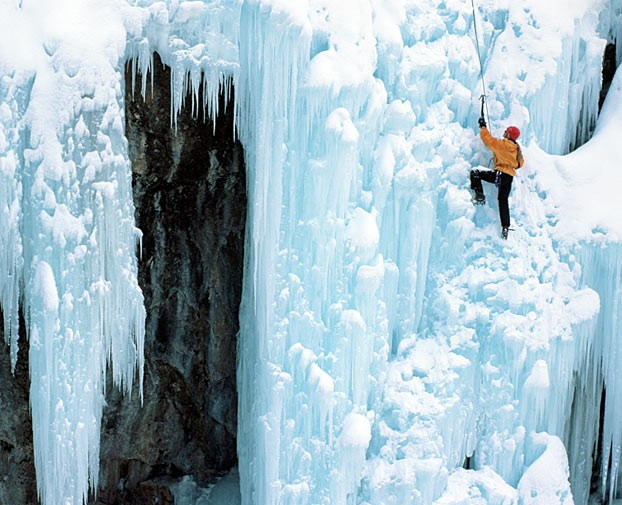 Photo: John Terence Turner/Getty Images
Ice climbing, like rock climbing, is a strenuous yet rewarding outdoor activity — only without the solid foundation of rocks. There's something thrilling about ascending a frozen waterfall — a natural feature that would just liquify and make you fall to your doom, if not for subzero temperatures. Fortunately, there's protocol for safety (just like in rock climbing) so you can use your safety ropes, krampons, and pick axes to climb higher — before the sun dangerously warms things up.
4. Dive amongst sharks.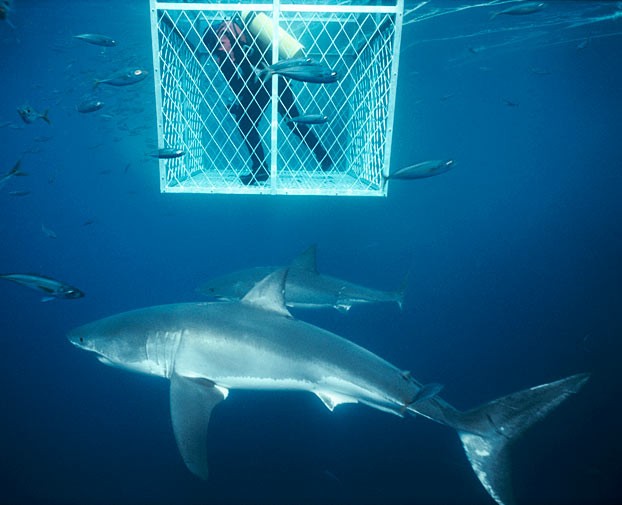 Photo: Jeffrey L. Rotman/Getty Images
Just when you thought it was safe to go into the water, shark diving tourism happened. Despite the controversy of how shark cage tours disturb the natural behavior of sharks — doing so makes sharks associate feeding time with humans — cage dives continue, particularly off the coast of South Africa, near Cape Town. If you're not opposed to the practice — and don't mind being immersed in the water with the ocean's number one predator — it can be one of the more thrilling things you can do at sea.
5. Take a bite closer to death.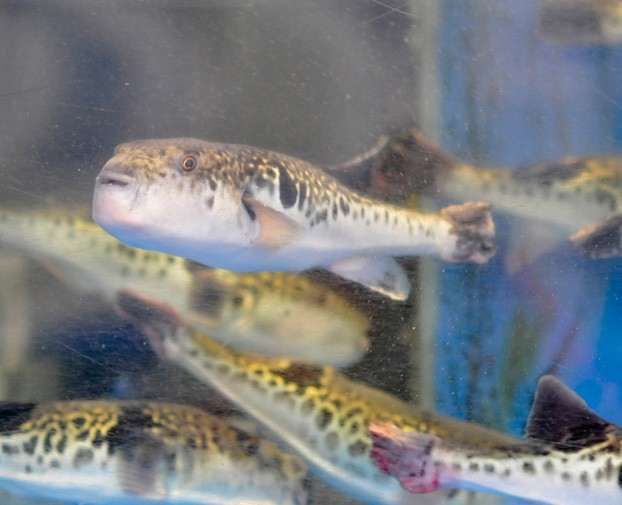 Photo: Alexis Lê-Quôc (alq666 via Flickr under a Creative Commons license)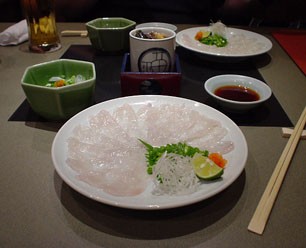 Photo: Erik R. Trinidad
Eating fugu, or poisonous blowfish, is known to be like playing Russian roulette at a sushi restaurant. Fugu contains a deadly tetrodotoxin, a substance found in the fish's organs, and just one taste of it causes paralysis, and eventually asphyxiation. There's no known antidote for it. But don't worry, if you dare make the trip to Japan to try it, you can dine, rest assured that there are strict rules for restaurants serving fugu, and everyone serving it legally must be licensed — and therefore skilled enough — not to kill you.