In Tampa: Bracing for Another Kind of Storm
Tampa and Charlotte law enforcement look to avoid the tumult that has marked some past conventions.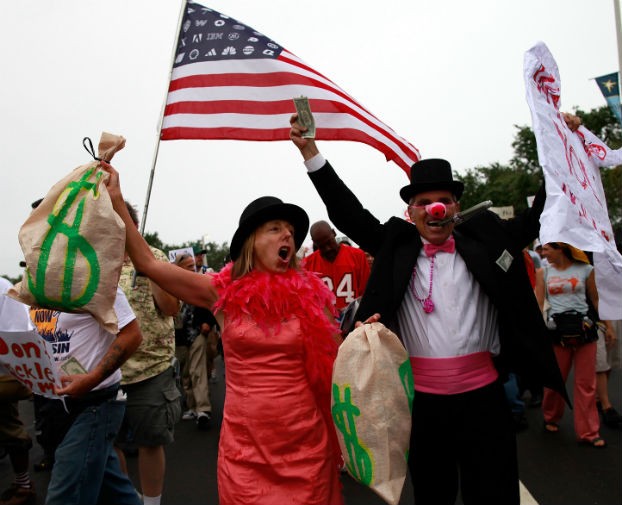 Tropical Storm Isaac may pass them by, but organizers at the Republican National Convention (RNC) in Tampa this week anticipate protestors may also try and grab the media spotlight.
Tampa police have taken a proactive approach in ensuring both activists and law enforcement operate within their respective limits.
Tampa police are handing out brochures that include tips for protesters in working with law enforcement, how to stay safe, where designated protest areas are located and even where to find the restroom, according to the Tampa Bay Times. Police have also ramped up security for protesters who don't intend to cooperate with law enforcement, increasing the numbers of police, cameras and more for the event.
Similar, Charlotte police are gearing up to cope with the influx of protesters that will swarm their city for the Democratic National Convention (DNC), due to take place the following week.
Police in Charlotte have a natural advantage in dealing with potentially violent protests, according to the Associated Press, the city's layout. The city's business district is isolated from residential neighborhoods, diminishing the possibility that aggressive protests would spill into those areas.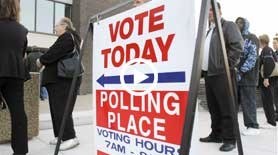 DNEWS VIDEO: The Future of Voting
For law enforcement gearing up for the convention, which one police spokeswoman described as the equivalent of hosting five Super Bowls at the same time, the efforts are aimed at preventing the kinds of scenes that have etched themselves in the national consciousness from tumultuous conventions past.
The 1968 DNC is the most famous example of convention protests gone out of control. Anti-Vietnam War protesters clashed with police when convention delegates gathered in Chicago. Riots had already broken out across the country earlier that year following the assassination of Martin Luther King Jr. in April, and the nation was also still reeling from the shock of the murder of Robert F. Kennedy Jr.
As CNN notes, 11,900 Chicago police, 7,500 Army troops, 7,500 Illinois National Guardsmen and 1,000 Secret Service agents clashed with protesters over a five-day period. Reporters themselves also got pulled into the violence, with some 17 of them attacked by police.
Four years later, anti-war protesters would set their sights on the 1972 RNC in Miami. But this time, convention organizers were ready for them, accommodating activists when possible, even handing out free bullhorns in some cases, and creating perimeters to ensure violent demonstrators were blocked off from delegates.
Demonstrators and police still clashed in Miami in 1972, but the event went off without the same scale of violence the DNC saw four years earlier.
These kinds of violent demonstrations might seem to be a thing of the past. But as recently as 2008, at the RNC in St. Paul, Minn., violence has erupted outside conventions between demonstrators and police.
In 2008, thousands protesters gathered in St. Paul on issues ranging from the Iraq War to homelessness and poverty. When large crowds of masked youths began smashing windows and destroying property, police responded with plastic bullets, tear gas and mass arrests, a response that dragged in innocent onlookers, journalists and other peaceful demonstrators, according to the New York Times.
Tampa and Charlotte organizers will look to avoid these kinds of scenes and ensure safe conventions for both delegates and demonstrators alike.
Photo: Protesters gather in Tampa ahead of the Republican National Convention this week. Credit: Corbis Images