In Kenya, Edward Norton's "Club" Fights for the Environment, the Animals, and the Maasai -- Along with Others
In a recent interview with Groupon Grassroots (the community fundraising arm of discount dealer Groupon), actor Edward Norton spoke of his environmental conservation efforts around the globe -- just in time for Earth Day. That's right; if you didn't know, the star of Fight Club, American History X, and The Incredible Hulk is actually quite [...]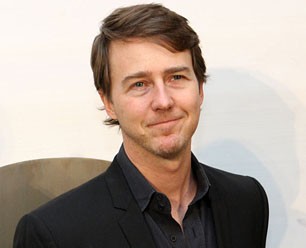 Photo: Bennett Raglin/WireImage
In a recent interview with Groupon Grassroots (the community fundraising arm of discount dealer Groupon), actor Edward Norton spoke of his environmental conservation efforts around the globe — just in time for Earth Day. That's right; if you didn't know, the star of Fight Club, American History X, and The Incredible Hulk is actually quite the treehugger, not only as the co-founder of online fundraising network CrowdRise, but as the United Nations Goodwill Ambassador for Biodiversity. He told Groupon Grassroots that it was his father that got him interested in environmental advocacy in the first place.
"[My father's] one of his generation's most accomplished and inspiring conservation heroes," Norton said. "And he took my brother and sister and I to all the greatest places in the world and encouraged us to get out and see this nutty acid trip of a planet we live on."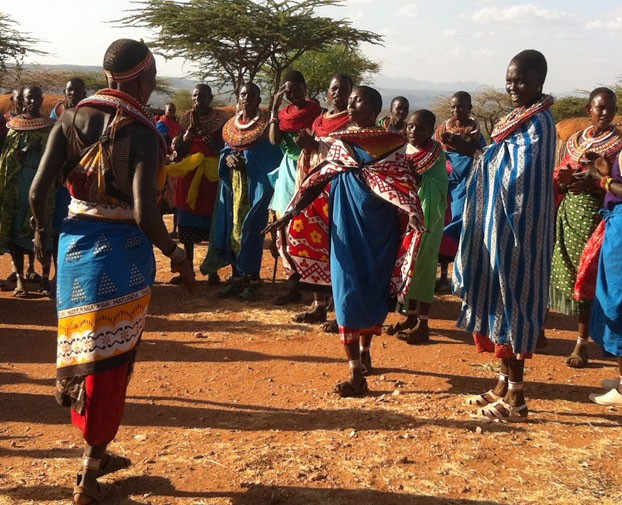 Photo: Erik R. Trinidad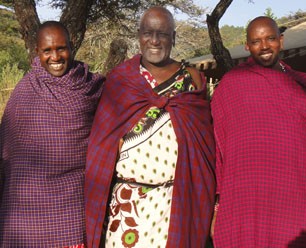 Photo: Erik R. Trinidad
One specific great place that Norton had been drawn to in his travels was the wilderness in the East African nation of Kenya, home of the famed Maasai people. After a visit to eco-camp Campi Ya Kanzi about ten years ago, he became passionate about the Maasai and their environment — so much that he's run with a few Maasai in the New York City marathon to raise funds for the Maasai Wilderness Conservation Trust (MWCT). In fact, he's so involved with the MWCT that he's the president of their bureau in the U.S.
"What makes [Maasai Wilderness Conservation Trust] relevant in a global context is that, if conservation is often seen as protecting nature from people, I think Maasai Wilderness Conservation Trust is an example of 21st century conservation, in the sense that it's saying, long term, we won't be able to protect natural places unless we grapple with the needs of people," Norton says in his 2012 campaign page on CrowdRise.
A Firsthand Look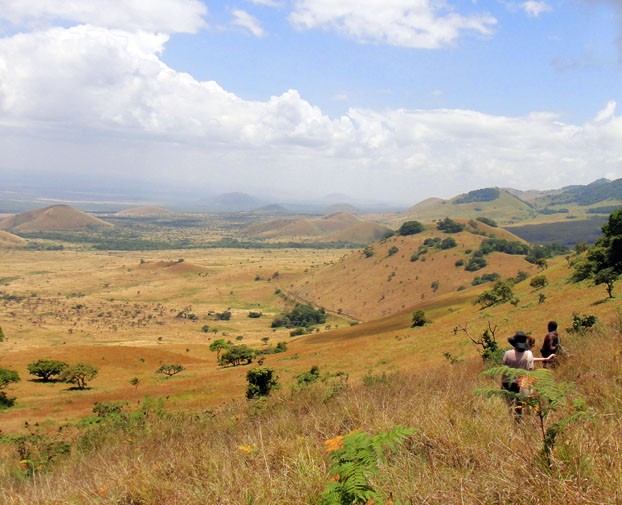 Chylulu Hills, Kenya. Photo: Erik R. Trinidad
On my recent trip to Kenya, I visited Campi Ya Kanzi within the MWCT's conservancy in the Chyulu Hills — Hemingway's "Green Hills of Africa" — where a few of Norton's fellow marathon runners work there. This high-end eco-camp created by Italian conservationists Luca Belpietro and Antonella Bonomi, is an operation with sustainable practices, using solar technology and their own water source — rainwater cleverly collected and stored during the brief rainy season, using a field of tarps. Other water collecting and storage efforts are made in order to benefit the surrounding Maasai villages within the conservancy — it's one example of efforts to better the local communities, not just protect the land they live on.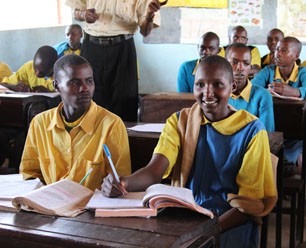 Photo: Erik R. Trinidad
Another priority is the advancement of education in the Maasai communities, not only with MWCT, but other conservancies around Kenya. Maasai primary school students now aspire to be journalists, doctors, and lawyers — a profession that has become a new type of "warrior" in the Maasai community — as modernization from an old culture of cattle herding takes its inevitable toll.
"We can not get rid of that culture if we don't have money to take these people to school," said Nicholas ole Kipees, a Maasai tribal chief who has been dealing with the people — and money — from the Cottars Wildlife Conservation Trust (CWCT) on the outskirts of Maasai Mara National Park. He, like many other Maasai elders have embraced the reality that the population of all the different Maasai tribes is much larger these days, and it isn't conducive to their old nomadic lifestyle. Now, their survival is dependent on settling and building communities.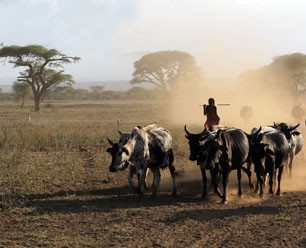 Photo: Erik R. Trinidad
"It's unavoidable," said tribal elder Kelian ole Pirikany, proud owner of 2,000 cows.
Cow Culture
It is a shared goal of the MWCT and CWCT to preserve local tradition. The Maasai's centuries-old cow-valuing culture is not completely decimated in the conservation plan; it will just be tweaked. Cows will be moved off the land leased by the conservancy, in order to encourage grass growth so that wildlife can flourish again in areas that had been taken over for cattle raising. Over the years, there has been a battle between wildlife and cattle livelihood; lions have attacked and killed livestock — like they do with wild buffalo — but with new agreements between the Maasai and the conservancies, villagers are now given monetary compensation for livestock lost to lions. This practice not only helps the local person, but educates villagers on the value of lions — instead of them being considered pests. Lions are, after all, a star attraction on a safari, and organized safaris generate money for the advancement of the community.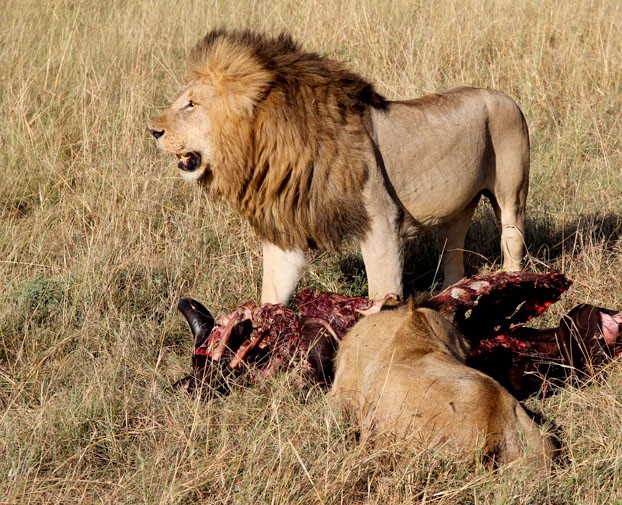 Photo: Erik R. Trinidad
Conservation Expansion
All these conservation philosophies are practiced by many of the estimated 60-70 conservancies and private ranches around Kenya that serve as "buffer zones" between the government-protected national parks. The goal is to protect more of the land where wildlife roams free, for future generations — and future economic growth.
"It is possible that the size of the conservancies around the Mara [National Park] will be bigger than the reserve itself," said Calvin Cottar, who runs the CWCT and its 1920′s themed safari camp.
This type of community-minded conservation is certainly a growing trend, not only in Kenya, but in many parts of the world. The Zeitz Foundation's Long Run Initiative (of which the eco-camps of the CWCT and MWCT are a part of) aim to establish a common practice of conservation, community, culture, and commerce around the globe, from Costa Rica to Sri Lanka — and all the places in between in need for protection.
"I think that things that used to seem very distant… things in Africa, things in China or Indonesia, well what does that have to do with me?" Edward Norton says. "I think more and more, a new generation of people are starting to recognize that nature really doesn't recognize those distances; we're all very intimately connected. What happens in places like Africa or Indonesia is going to affect us very directly, and there's no more room for the apathy for what's happening in distant places."
Well said, Edward. Now what would Tyler Durden do?