Hurricanes Get Fresh Strength from Fresh Water
When a hurricane passes over fresh water, the storm can intensify up to 50 percent faster than a tempest traversing saltwater.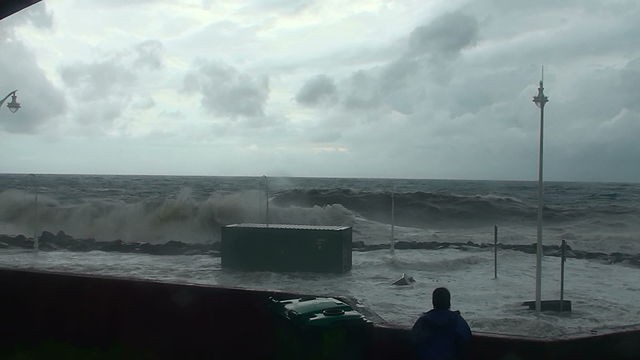 Hercules' foe, Antaeus, gained strength whenever he touched the Earth. Touching freshwater seems to have a similar effect on hurricanes, cyclones and typhoons.
When a hurricane passes over a body of freshwater, the storm can potentially intensify 50 percent faster than a tempest traversing saltwater. Atmospheric scientists at Texas A&M University discovered this secret to super-charging a cyclone by studying nearly 600 storms that raged between 1998 and 2007. Hurricane, cyclone and typhoon are regional names for the same phenomenon.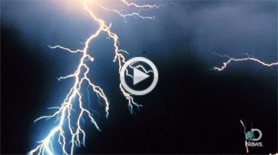 WATCH VIDEO: Storm Chaser Reed Timmer talks about everything you're not supposed to do in an electrical storm.
"If we want to improve the accuracy of hurricane forecasting, we need to have a better understanding of not only the temperature, but also the salinity structure of the oceanic region under the storm," said Ping Chang, of Texas A&M and co-author of the study published in the Proceedings of the National Academy of Sciences, in the Underwater Times.
"If we know a hurricane's likely path, we can project if it might become stronger when nearing freshwater regions," Chang said. "This is another tool to help us understand how a storm can intensify."
Hurricanes encounter freshwater at the mouths of rivers, often near dense human habitation, such as where the Mississippi River meets the Gulf of Mexico or the Ganges flows into the Indian Ocean.
One storm in particular, Hurricane Omar, exemplified how fresh water can intensify a storm. In 2008, Omar passed near where the Orinoco River discharges tremendous amounts of freshwater into the sea. Omar reached category 4 in intensity and caused approximately $80 million in damages in the southern Caribbean.
IMAGE: Hurricane Omar's waves in Guadeloupe (Thundergras,Wikimedia Commons)