Human Games Future Aliens Could Play
A designer fashions a game that aliens might play after humanity gets wiped out. ->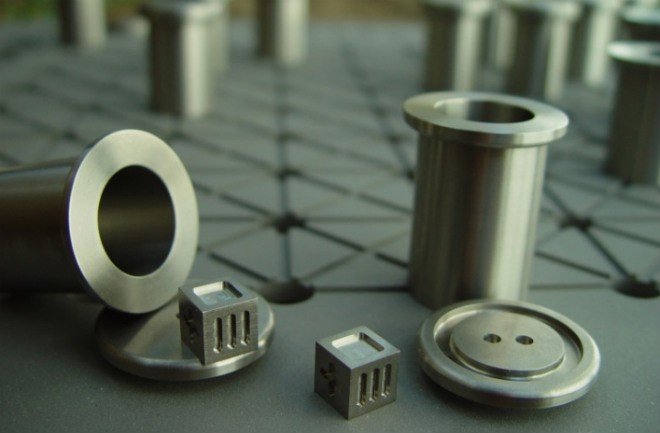 There is a beautiful game painstakingly milled from titanium just waiting in Nevada for someone to play it. But most likely, no one will — at least for a couple of thousand years and by then another life form could have taken over the planet.
The recent Game Developers Conference in San Francisco challenged several extremely smart game developers to a showdown. Over the past 10 years, the conference has asked panelists to create concepts for interspecies gaming, a game based on Emily Dickinson, and even a game that could win the Nobel Peace Prize.
For the final challenge, the conference brought back previous winners and asked them to design the last game that humanity will ever play. This could be a game that goes on forever, or one that leads to humanity's extinction, or perhaps brings humans immortality.
Will Wright, one of the original SimCity designers who created the 2008 spinoff Spore, came up with a card game. Kill Screen Daily's Jason Johnson wrote that Wright was inspired by toys left on a child's grave and the emotions they evoked. In his conceptual collaborative game, players preserve significant memories in a "personal memory deck" that one day might offer aliens an idea of what it means to be human.
However, the game that won the contest wasn't just a concept. Independent game designer Jason Rohrer looked to great multi-generational architectural feats of the past and constructed a physical game that nobody alive now would ever play, Dvice.com's Evan Ackerman reported. Rohrer thinks his game won't be played for at least 2,000 years.
Once he came up with the idea, Rohrer milled the game pieces from titanium. He bolted them between two titanium plates in a chunk weighing about 30 pounds. Then, Ikea-style, he drew wordless instructions on acid-free paper using waterproof ink. Those were rolled up, hermetically sealed in a glass tube, and that tube was placed inside a titanium tube.
Playing Video Games Enhances Decision-Making
At the conference, Rohrer described burying the game in the Nevada desert on public land, selecting a GPS coordinate at random. He gave all the attendees 900 GPS coordinates each, passing out millions in all, and only one sheet contains the correct spot. The location isn't recorded anywhere else. If someone checks a coordinate daily, the game will be found in 2,737 years at most.
Rohrer's game seems like an amazing example of human ingenuity. Your move, aliens.
Photo: A closeup of the titanium game pieces. Credit: Jason Rohrer via Dvice.com.