How Sensors Help Lolo Jones Sprint
Technology helps takes some of the guesswork out of coaching a track and field superstar.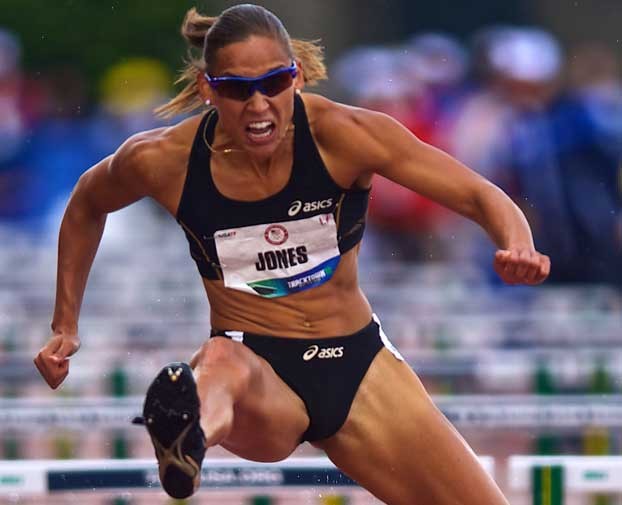 After Olympic hurdler Lolo Jones stumbled to a seventh place finish in the 100-meter hurdles in Beijing in 2008, she analyzed each second of her race. Each fraction of a second, to be exact.
New technology made it easier: To analyze her gait, Jones attached 39 sensors to her body before sprinting down the track with a high-speed video camera matching her pace. She didn't do it alone but as part of a Red Bull program called Project X. In the 12 or so seconds it takes Jones to sprint, the computer generates a stick-figure image giving her coach such specific data as the fact that her toe leaves the ground 2.3 meters from the first hurdle.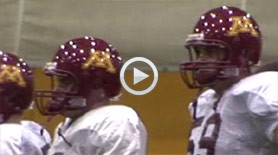 DNEWS VIDEO: SPORTS AND TECH
"You have just 12 seconds to do all of this," Jones says in a video. "If I have just one mistake, over one hurdle, that's it, that's the race. You're over; see you in another four years."
It takes the guesswork out of coaching, coach Dennis Shaver says. For example, researchers noticed her left leg was trailing by .01 seconds per step in the first eight steps out of the blocks, according to USA Today. And the technology also captures contact time, or the amount of time her feet spend on the track. That helps her coaches pinpoint the exact amount of warmup she needs to optimize that contact time.
"Those 1000ths add up," Jones says.
Other athletes have used the program and benefited, according to Outside Magazine. Sprinter Shalonda Solomon improved her time in the 200 meters by .32 seconds and won a close race in the USA Outdoor Championships last year.
Kenneth Wilner / Corbis Images