How Can You Tell a Fake Jesus?
A man in Australia claims he is Jesus. Why are scholars so sure he isn't?
http://www.divinetruth.com/
A.J. Miller and Mary Suzanne Luck, a.k.a. Jesus and Mary of Magdala, as they appear on the welcome page of their website.
Associated Producers Ltd.
March 1, 2012
-- This tomb, carved out of rock, could be "directly connected to Jesus' first followers, those who knew him personally, and to Jesus himself," according to researchers. Located beneath a modern condominium complex less than two miles south of the Old City of Jerusalem, this first-century burial, now named "patio tomb," is only 200 feet away from a second tomb, dubbed the "Jesus Family Tomb." Lying beneath a garden area in the same condominium complex, the burial was discovered in 1980. It contained 10 ossuaries, six of them inscribed with names associated with Jesus and his family. Critics dismissed the synchronicity of names as mere coincidence. "The object of our investigation was to determine whether the 'patio tomb,' still intact, might contain names or other evidence that would provide for us further data that might conceivably shed light on the adjacent 'garden tomb' with its intriguing cluster of names," James D. Tabor, professor and chair of religious studies at the University of North Carolina at Charlotte, wrote in a preliminary report published online in the "The Bible and Interpretation" website. He investigated the "patio tomb" with documentary filmmaker Simcha Jacobovici.
Photo: Jacobovici at the entrance of the sealed "patio tomb"
New Find Reignites 'Jesus Tomb' Discovery
Associated Producers Ltd.
In 2010, Tabor and Jacobovici entered the sealed tomb without actually opening it. They had obtained a license from the Israel Antiquities Authority to explore it through a minimally invasive procedure. Using 8-inch, custom-made diamond tooth drills, the team drilled two holes into the basement floor above the burial. A robotic arm was custom made so that it could be introduced into the tomb through the holes. The robotic arm not only had a main camera mounted on its tip, but a snake camera with a light that could extend about 4 feet beyond the main probe "to allow filming of several of the ossuaries that were deep in the recesses of the niches," said Tabor. The camera also had the capability of shooting laser beams to obtain micro-centimeter measurements.
Photo: Robotic arm
Associated Producers Ltd.
The probe was successful and the researchers were able to reach all areas of the tomb. Typical of Jerusalem in the period from 20 B.C. until 70 A.D, the tomb had a single central square chamber with a very shallow "standing pit" area. It contained nine carved burial niches with skeletal remains and several limestone ossuaries, or bone boxes.
Photo: Map of the tomb
Lost Tomb of Jesus: Explore the Evidence
PHOTOS: The Shroud of Turin Through History
Associated Producers Ltd.
One ossuary was finely carved with a decoration which the researchers believe is "a clear image of a fish, complete with tail, fins, and scales." According to Tabor, it has "a stick-like human figure with an over-sized head coming out of its mouth." He interpreted the drawing as a representation of the biblical story of Jonah and the "big fish." In the earliest gospel materials, the "sign of Jonah," as mentioned by Jesus, has been interpreted as a symbol of his resurrection. "As Jonah was in the fish for three days and three nights, but emerged alive, Jesus would likewise emerge from the tomb/death," wrote Tabor. Jonah images only appear in the third and fourth centuries A.D., but never earlier, given the prohibition within Judaism of making images of people or animals. In this view, the fish would represent the oldest Christian art ever discovered, predating the earliest Christian symbol in the catacombs of Rome by at least 200 years. It would also represent the first archeological evidence related to faith in Jesus' resurrection from the dead -- "presumably by his contemporary 1st-century followers," said Tabor.
Image: CGI enhanced image of Jonah and the Big Fish
Associated Producers Ltd.
Another finely decorated ossuary contained an intriguing four-word Greek inscription. There are several ways to read the inscription, but according to Tabor, almost all of them have to do with resurrection, some linking directly to Jesus. The most likely readings are: "The Divine Jehovah raises up from (the dead)" or "The Divine Jehovah raises up to the Holy Place" or "God, Jehovah, Raise up! Raise up!" or "Lord, Jesus, Rise up! Rise up!" "We are dealing here with a family or clan that is bold enough to write out the holy name of God in a tomb, with a declaration about 'raising up' or resurrection -- something totally unparalleled in any of the 900 tombs from the period known in Jerusalem," wrote Tabor.
Photo: The unique four-line Greek inscription
'Jesus-Era' Burial Cloth Casts Doubt on Turin Shroud
Associated Producers Ltd.
According to Tabor, the family buried in the tomb was undoubtedly Jewish. Apart from the Greek epitaph and fish image, "the style of the tomb, the ornamentation of the ossuaries, and everything else about it is nothing out of the ordinary," he said. Yet, taken together, the fish image and the inscription represents the earliest archaeological evidence of faith in Jesus' resurrection, the first witness to a saying of Jesus that predates the New Testament gospels, and the oldest Christian art ever discovered. "We are convinced that the best explanation for these unusual epigraphic features is its proximity to the Jesus family tomb," wrote Talbot. "What we apparently have is a family connected to the Jesus movement who reaches beyond the standard burial norms of the Jewish culture of the period to express itself individually in these unique ways," he said.
Photo: Complete Findings from the Patio Tomb
Explore Evidence for the Lost Tomb of Jesus

A man in Australia claims to be Jesus. A.J. Miller is attracting hundreds of people to his seminars; dozens have moved to his land in Queensland where he calls his movement the Divine Truth. He says he remembered he was Jesus in 2004.
"There were lots of people in the first century who didn't believe I was the Messiah and were offended by what I said -- and in fact I died at the hands of some of them," he recently told SkyNews. "Unfortunately they didn't learn love either and my suggestion is, even if you don't believe I am Jesus, at least learn how to love."
Other so-called messiahs have come and gone.
"People have done this since Jesus' time; it's not anything new," said Ron Burks, a clinical mental health counselor at Tallahassee Memorial Hospital who co-wrote the book "Damaged Disciples: Casualties of Authoritarian Churches and the Shepherding Movement," after being involved with the Fort Lauderdale/Shepherding movement for 17 years. "The apostle Paul warned of false Christs."
But why are scholars so sure that A.J. Miller isn't Jesus, and that his partner, Australian Mary Luck, is not Mary Magdalene, as she claims?
Although Jesus is one of the most studied figures in history, scholars debate many of the details of his life. Still, many agree on consistencies in his character. For example, the historical Jesus didn't appear to seek power.
"There's a way of speaking in Greek (which has the same constructs as Aramaic) in the imperative case if you're giving an order and expect to be obeyed. There are several times (in the Bible) when Jesus said things and he's not using that case. He never said things in a way where people felt obligated to do what he had said," Burks said.
It's also questionable whether the first Jesus even claimed he was the Messiah.
"We have the historical Jesus vs. the portrayal in the Gospels, and we can reconstruct some reliable things about Jesus," associate professor of religious studies at Grinnell College Henry Rietz said. "We are pretty confident that he proclaimed that the kingdom of God is near. But claiming that he would be the king? Maybe, maybe not. His message was much more about establishing the social order of justice in contrast to the oppressive Roman empire."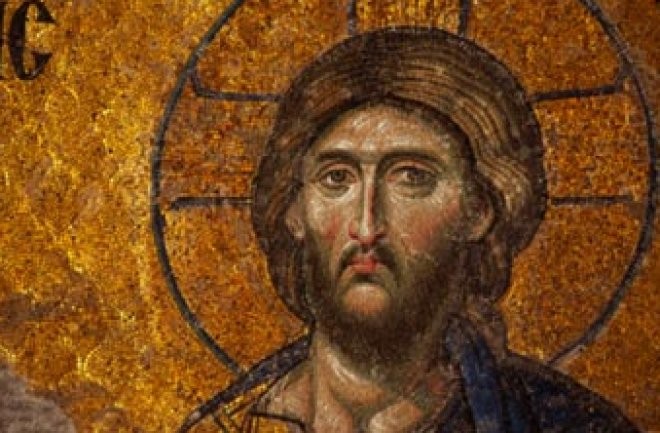 It's questionable whether the first Jesus even claimed he was the Messiah.Robert Harding/Getty Images
Often, Burks says, people who claim to be Jesus simulate his attitude at first, and that makes them attractive for the same reasons people appreciated the historical Jesus.
"But once they get a following and a sense of control over people, power usually corrupts," said Burks. "What happens when groups like this progress is there is almost universally an extreme emphasis on money, sex and power."
In some instances, fake religious leaders have started out with the intention of conning people, but others start out meaning well "and end up deceiving themselves and others," Burks said.
"Once followers latch on and start repeating the leader's teachings, it becomes almost irresistible, and (the leader) start thinking, Gosh, am I really? It can be a combination of self-delusion and deluding a group of people."
Ultimately, things can end tragically, as they did in Waco in 1993 and Jonestown in 1978. To prevent such catastrophes, Rietz suggests that outsiders try to encourage a less good vs. evil approach.
"In my opinion, the guy in Australia is not Jesus; he's not the messiah," Rietz said. "We can certainly disagree with him but at the same time, I think we can co-exist; there's a place in this world for all of us. Often people in these movements think of the world in good vs. evil dualistic terms and we, in turn, portray them as evil, and that's where things often become dangerous."
Instead, he said, we should try to "understand them as human beings and talk about our beliefs."
"Folks who believe in the physical unique event of the second coming often read the Bible as not only talking about 2,000 years ago but predicting things thousands of years into the future," he said. "In addition to a being a scholar, I am also a member of a Christian church, and I think there are more interesting ways to understand the vision of peace and harmony -- to make the biblical texts meaningful today -- in ways that don't necessitate guys 2,000 years ago seeing things that are actually happening today."