How a Bird House Disguised as Speeding Camera Slowed Traffic
To combat speeding on his street, an elderly British man decided to mount up high a bird feeder that looks like a speeding camera. And it worked. Ian Magee, 63, put the bird feeder on a street in Williton, Somerset to get drivers to abide the 30-miles-per-hour speed limit. But weeks later, the West Somerset [...]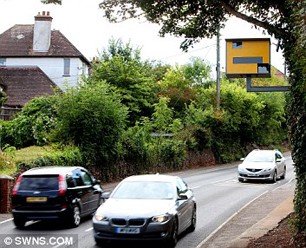 Image: SWNS.com
To combat speeding on his street, an elderly British man decided to mount up high a bird feeder that looks like a speeding camera.
And it worked. Ian Magee, 63, put the bird feeder on a street in Williton, Somerset to get drivers to abide the 30-miles-per-hour speed limit. But weeks later, the West Somerset Council asked for its removal. Excerpts from its released statement, reported by Daily Mail.
'This is something we are currently looking into as we feel that this kind of object requires planning permission, which it doesn't have. 'We also feel the box should be taken down as it is providing unnecessary clutter to the area. 'It is causing rather a lot of public interest, which isn't necessary, this is something we want to stop.'
We're not sure which will win out. But the story gets even quirkier. Apparently some birds and even bats have taken fondly to the box — the latter making it tricky to remove the box, as they are a protected species.