Honda Shows Refreshed Civic, Announces New Sport Hybrid Technology
Honda had a busy Monday as it not only previewed its refreshed-for-2013 Civic model ahead of its LA Auto Show debut but it also announced a new lightweight and compact hybrid powertrain dubbed Sport Hybrid Intelligent Dual Clutch Drive. 2013 Honda Civic It's been no secret the newest Civic model was not as well received [...]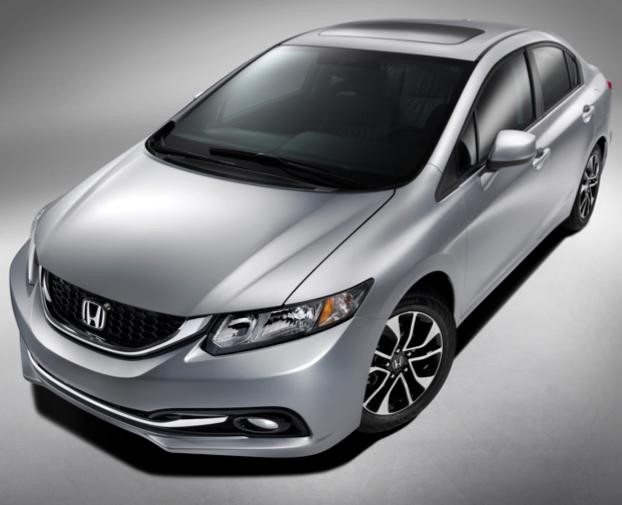 Images courtesy Honda
Honda had a busy Monday as it not only previewed its refreshed-for-2013 Civic model ahead of its LA Auto Show debut but it also announced a new lightweight and compact hybrid powertrain dubbed Sport Hybrid Intelligent Dual Clutch Drive.
2013 Honda Civic
It's been no secret the newest Civic model was not as well received as its predecessors, even losing the prestigious "recommended" status from Consumer Reports. Ahead of its debut at the end of this month in Los Angeles, Honda has taken the wraps off what it hopes is a more acceptable Civic to consumers and critics alike.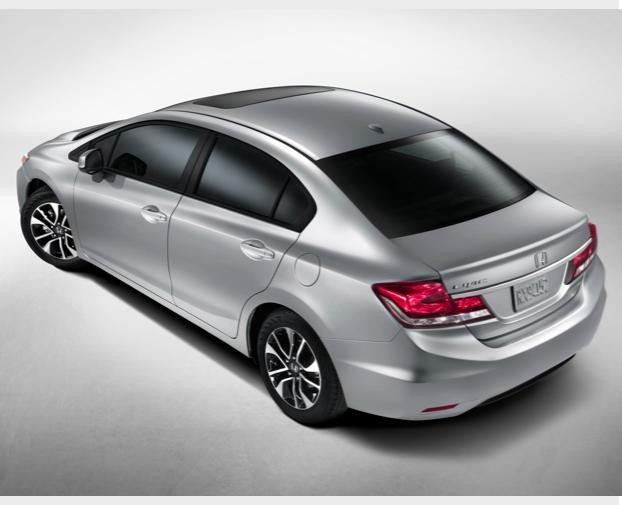 Leading the "upscale and premium" changes is front and rear fascia makeovers lead by a more sculpted front end and new open-mouth lower bumper, sportier black honeycomb mesh grille and new integrated from lights. At the rear is a new trunklid and taillights as well as a new lower diffuser panel finished with more honeycomb mesh.
"The 2013 Honda Civic exterior refinements infuse Civic with a more youthful, premium style. Coupling these with additional changes beneath will ensure that Civic maintains its top-ranked status," said Vicki Poponi, assistant vice president of product planning for American Honda.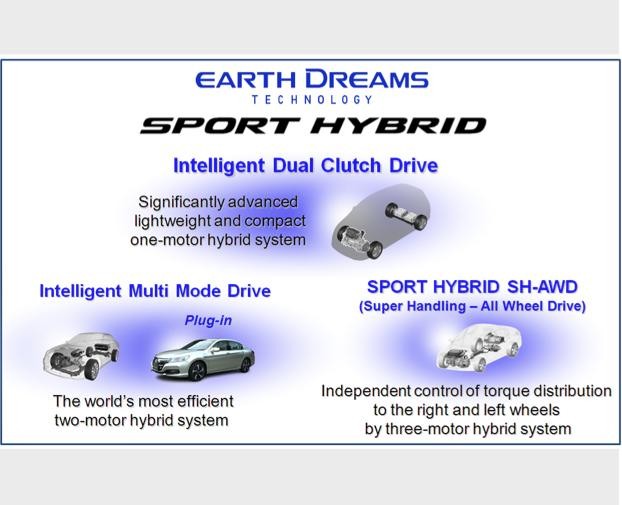 Sport Hybrid Intelligent Dual Clutch Drive
Honda also announced a new addition to its Earth Dreams Technology lineup in the form of a one-motor hybrid system optimized for small vehicles and is said to offer a balance of excellent driving performance and high fuel efficiency.
Sport Hybrid Intelligent Dual Clutch Drive joins Honda's Sport Hybrid Intelligent Multi Mode Drive (two-motor system for mid-size vehicles) and Sport Hybrid SH-AWD (three-motor hybrid system optimized for larger vehicles with super handling all-wheel drive).
The new smaller technology will utilize a single, high-output electric motor and lithium-ion battery mated with a new 1.5-liter four-cylinder gasoline engine backed by seven-speed dual clutch transmission. The new electric motor is built into the new gearbox allowing for more compact packaging and will be some 30 percent more efficient than current one-motor hybrid systems.
The new system offers these advantages:
• The combination of the one-motor hybrid system and the engine realizes sporty driving during acceleration and high-speed cruising by using the clutches to engage the engine;
• Highly efficient electric vehicle (EV) driving is realized during startup and low- to medium-speed cruising by using the clutches to disengage the engine;
• This system contributes to the improvement of fuel efficiency by increasing energy regeneration using the clutches to disengage the engine during deceleration.