Honda Civic Natural Gas Named Green Car of the Year at LA Auto Show
While much of the news from this year's LA Auto Show centered around performance and horsepower, alternative-fuel vehicles shared quite a bit of the spotlight as well. Most significantly is the 2012 Honda Civic Natural Gas model being named Green Car of the Year by the Green Car Journal. This year's Green Car of the [...]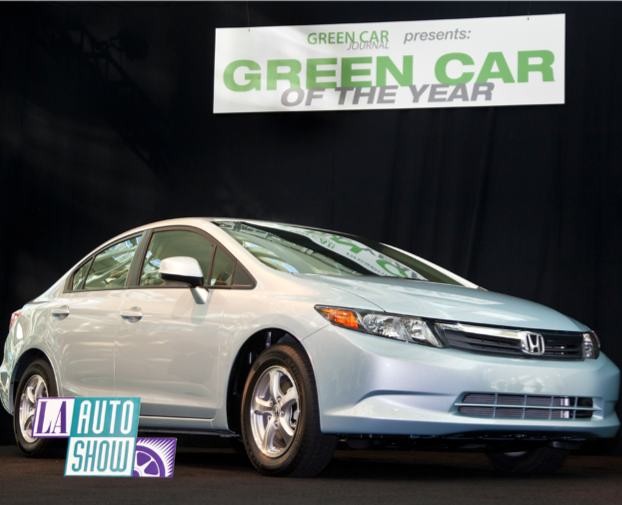 Images: Honda
While much of the news from this year's LA Auto Show centered around performance and horsepower, alternative-fuel vehicles shared quite a bit of the spotlight as well.
Most significantly is the 2012 Honda Civic Natural Gas model being named Green Car of the Year by the Green Car Journal.
This year's Green Car of the Year program showcased five finalists reflecting distinctly different approaches to 'green' motoring – the Ford Focus Electric, Honda Civic Natural Gas, Mitsubishi i, Toyota Prius v, and the VW Passat TDI – two electric vehicles, one hybrid, one clean diesel, and one powered by natural gas.
The 2012 Civic Natural Gas is the fifth generation of this alternative fuel vehicle and the only assembly-line produced natural gas passenger model manufactured for sale in the United States. It runs on a clean fuel that is almost exclusively domestically sourced and typically priced about 30 percent less than gasoline. The Civic Natural Gas is also the cleanest running internal combustion vehicle certified by the EPA.
Bolstering growing consumer interest in alternative-fuel vehicles, Honda has announced expansion of its retail network to 200 dealers in 36 states that will offer the Civic Natural Gas – previously sales were limited to California, New York, Utah, and Oklahoma.
The $26,155 Civic Natural Gas, which went on sale Oct. 18, can drive approximately 240 miles on a tankful of compressed natural gas, almost two-and-a-half times the range of a typical all-electric vehicle.
The Honda Civic Natural Gas is an Advanced Technology Partial Zero Emissions Vehicle with an EPA highway fuel economy rating of 38 highway MPGe.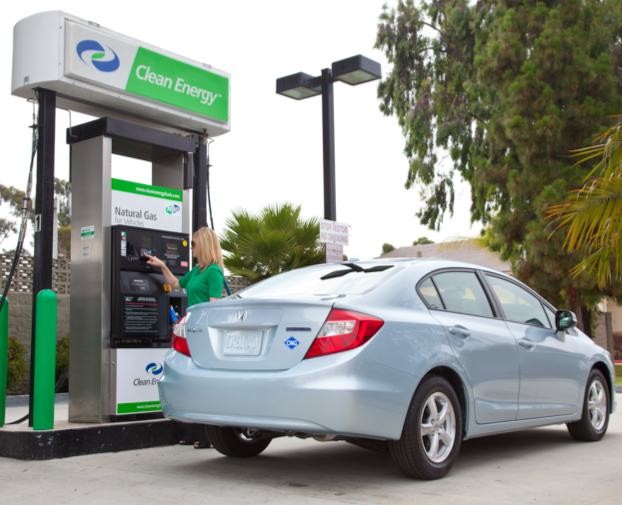 Along with fast-fills in about five minutes at stations offering compressed natural gas fueling, the Civic Natural Gas can be time-filled at home overnight with an available wall-mount refueling appliance from BRC Fuel Maker.
The 2012 model Civic features new styling and enhanced feature content in addition to increased fuel economy and the vehicle can also be equipped with the Honda nav system featuring an exclusive database of publicly-accessible CNG refueling stations across the U.S.