Himalaya Watch is Made from a Piece of Mt. Everest's Peak
Luxury and adventure meet in Kobold's Himalaya Everest Edition watch, a timepiece crafted from a piece of the peak itself. Made from a piece of rock collected from Everest's summit, more than 8,800 meters above sea level, the material for the watch face was brought down from the mountain by Michael Kobold and a brand [...]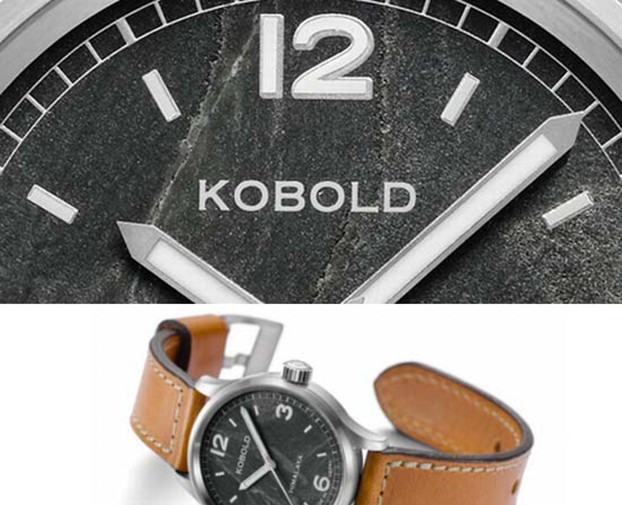 Image: Kobold
Luxury and adventure meet in Kobold's Himalaya Everest Edition watch, a timepiece crafted from a piece of the peak itself.
Made from a piece of rock collected from Everest's summit, more than 8,800 meters above sea level, the material for the watch face was brought down from the mountain by Michael Kobold and a brand ambassador in 2009, Born Rich reports. But preparing the rock for jewelry took some time.
Interestingly, a German specialist company located in Idar-Oberstein actually spent almost two-years to cut, polish and shape the rock in a way that would ensure the structural integrity of the beautiful dials crafted from Mt. Everest summit limestone rock that now forms the mysterious 7 mm-thick face of the Himalaya Everest Edition. And, the result is the stunning timepiece that has no equals. Each of the watch's dial is unique and exhibits the various characteristics found inside the rock.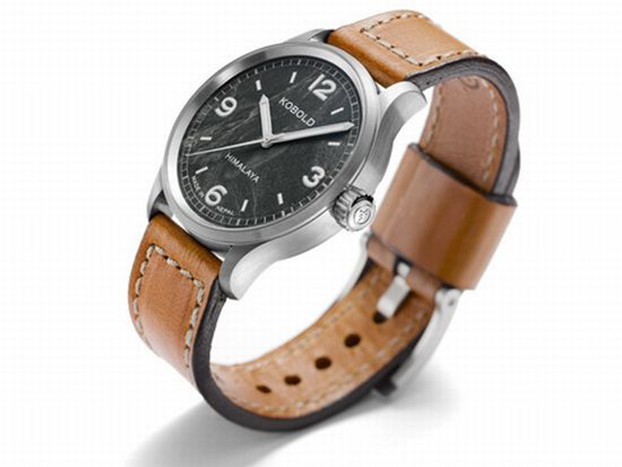 Image: Kobold
The water-resistant watch features a brushed-finished stainless steel case and a dome anti-reflective crystal synthetic sapphire. There are only 25 of these limited-edition timepieces with the cool price tag of $16,500, which in comparison is actually much cheaper than the price of climbing Everest itself (about $83,000).