High School Friends Embark on 3,000 Mile Road Trip on Skateboard and Bike
A pair of high school friends are road tripping cross country. But there's no overpacked trunk of food and supplies. Instead, they're doing it all on skateboard and mountain bike. After Cassidy Barney and William Latour graduated from their Oswego, N.Y. high school, they embarked on a journey to Seattle. "We're trying to raise awareness [...]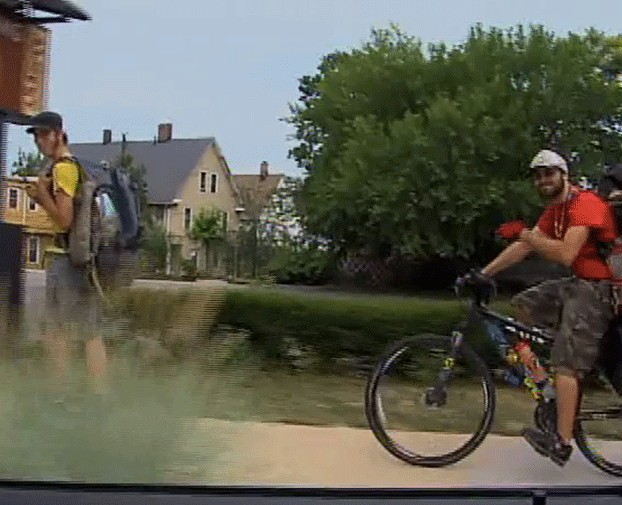 Image: Screenshot via NewsChannel5
A pair of high school friends are road tripping cross country. But there's no overpacked trunk of food and supplies. Instead, they're doing it all on skateboard and mountain bike.
After Cassidy Barney and William Latour graduated from their Oswego, N.Y. high school, they embarked on a journey to Seattle.
"We're trying to raise awareness about the current state of our oceans," Barney told NewsChannel5 in central Ohio, after having traveled about 600 miles, averaging about 50 miles per day. All in all, they expect to travel 3,000 miles spreading their message of environmental responsibility and peace.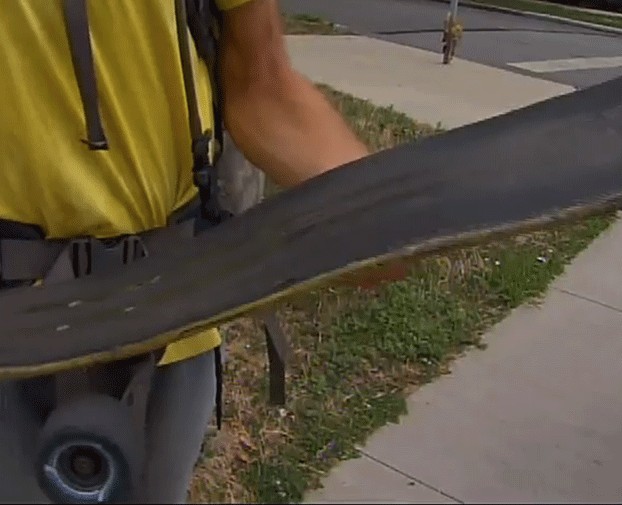 Image: Screenshot via NewsChannel5
For this journey, Latour is riding a mountain bike and Barney is on a custom-made skateboard designed to get more power from pushes, helpful when going uphill. They plan to stop off in Denver to spread a message of peace after the Aurora shootings during the midnight premiere of "The Dark Knight Rises."