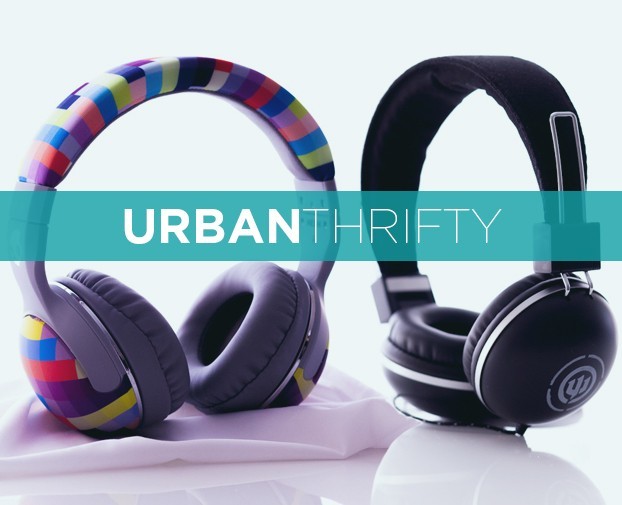 Skullcandy Hesh 2: $59.95 (no mic), $69.95 (mic); Wicked Audio Evac: $49.99
To help wade through the seemingly countless options on the market, two Discovery colleagues share their insights on 20 new and relevant headphones. Taking on a pair at a time, Scott Tharler and Alice Truong will each evaluate how these contemporary cans match up in a dueling series called Headphones Heads Up.
We love a good buy. If you're looking for a pair of headphones that won't break the bank, good news: Today, we're reviewing Wicked Audio's Evac and Skullcandy's Hesh 2 headphones. Both are geared toward urbanites on a budget, but how do they stack up?
Head over to Discovery.com for Alice Truong's review of these cans.
I wasn't quite as disappointed as Alice in both of these (because my expectations were already low going in), yet it was still a struggle deciding a clear winner. The Hesh 2 definitely seemed urban in their big, bulbous shape; plasticky exterior; and color options. They were sufficiently comfortable over my ears and (between these two) I actually preferred their more even and natural sound. They'd have easily won, had they fallen to either side of being less expensive or more classy.
The on-ear Evacs were certainly smaller and less showy — which in a way, made them feel less urban. But their muffled bassy sound and pea green color made up for that. Best befitting this category, they're way thrifty! I was able to find these cheapos discounted an additional twenty bucks below list (putting them under $30) on Amazon. But even given their bargain basement price, they don't win easily either… They fold but have no pouch. They have a nice braided cord, but it's permanently attached to both cups — and I never did find the supposed in-line volume control.
So each of these headphones has their merits. But if I had to choose one, I'd go with the Wicked Audio Evacs because they're wicked cheap. Then again, if I really just wanted something colorful and a super value, I'd more likely go snag a pair of these earphones.
Credit: Alice Truong/Discovery