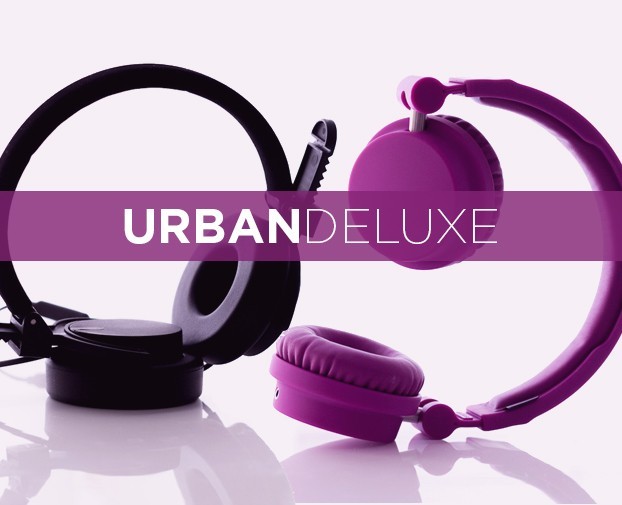 Urbanears Zinken: $140; Aiaiai Capital: $100
To help wade through the seemingly countless options on the market, two Discovery colleagues share their insights on 20 new and relevant headphones. Taking on a pair at a time, Scott Tharler and Alice Truong will each evaluate how these contemporary cans match up in a dueling series called Headphones Heads Up.
Both Urbanears and Aiaiai debuted new cans this summer designed to appeal to urbanites. Urbanears' Zinken packs in a host of features for aspiring DJs, while Aiaiai's Capital plays with new materials to create a durable pair of cans that can weather city life.
Head over to Discovery.com for Alice Truong's review of these cans.
Tomato, cream, grape and pumpkin are just a taste of the fun Zinken rainbow, but there's also substance to these boldly colored cans. They feature a 1/4-inch jack on the left can, 1/8-inch on the right can and a single partially coiled cord with each size plug on either end. Put them together and you can plug these headphones into either size jack without the need for fumbling with adapters — handy for regular listeners and the DJ wannabe as well. That versatility also allows a buddy to plug into the unused side and listen along. Other than that, they're cushy, comfy and collapsible. And they pump out decent sound with good (but not overdone) bass.
I initially found the Capital's rubberized pads to be a big turnoff. They have some give to them, but are firmer than (Zinken) what I'm used to. Though once I got them on and took a listen, I came around…at least a little. Given that these headphones are engineered to weather the rigors of everyday city use, I wasn't expecting the audio to be as clear and open as it was. So they get points for style, toughness and overall sound.
So, which set of headphones is more "urban" and "deluxe?" I'm thinkin' Zinken. The combination of its dual-purpose cord, comfortability, color options and sufficiently good sound make them my choice. Perhaps the Capital will grow on me like a good pair of jeans, but their dual cord, firm cups and lesser low end were deal busters this time 'round.
Credit: Alice Truong/Discovery