Headphones Heads-Up: Power Cuplets
Does a $100 difference make for a fair fight between these two small but powerful on-ear headphones?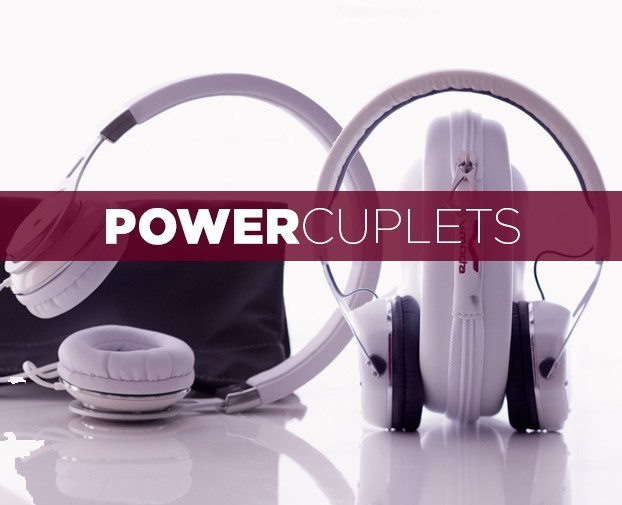 Scosche Realm RH656: $129.99; V-Moda Crossfade M-80: $230
To help wade through the seemingly countless options on the market, two Discovery colleagues share their insights on 20 new and relevant headphones. Taking on a pair at a time, Scott Tharler and Alice Truong will each evaluate how these contemporary cans match up in a dueling series called Headphones Heads Up.
Solid, thumping sound doesn't necessarily have to come from big honkin' rapper cans. Case in point, today we look at Scosche's Realm RH656 and V-Moda's Crossfade M-80. Both on-ear headphones are quite powerful, especially for their size. But they each represent very different price points. So is Scosche a worthy bargain or does the M-80 blow them away?
Head over to Discovery.com for Alice Truong's review of these cans.
Comparing these two headphones reminds me of Rocky. Playing the part of Apollo Creed, we have the M-80, with plenty of style, strength, good looks and finesse. The Realm is Rocky, tough, raw and brutish, but a surprisingly worthy contender with heart.
I respectfully disagree with Alice about their respective sounds. I found the V-Moda phones to deliver rich, wide, clear audio with nice bass and treble, where the Scosche had a little more oomph on the low end with slightly less on top. I really like the Crossfade M-80. They sport rugged and fashionable materials, offer supple oval earpads, churn out audiophile-worthy music, and provide slick packaging with an exoskeleton case. In a lot of ways, (as with Apollo and Rocky) the M-80 is the stronger of the two. But because we're talking about overall power, in this case, I have to go with the Scosche Realms. They're certainly less expensive and less refined, but (with a telegraphed Rocky conclusion) they come out on top in this category. By the way, just to completely muddle this movie analogy, both headphones come in either white or black.
Credit: Alice Truong/Discovery