Hawaiian Corals Perishing in Polluted Paradise
The coral reefs around the Hawaiian islands Oahu and Kauai face an assault from a mysterious disease.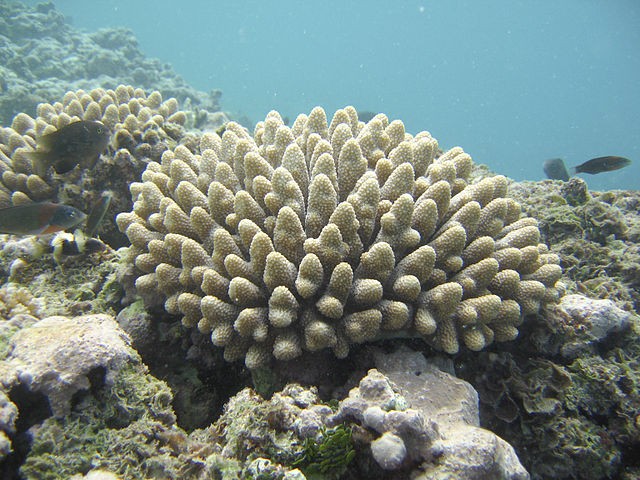 The coral reefs around the Hawaiian islands Oahu and Kauai face an assault from a mysterious disease that is wiping the corals out literally before the eyes of Terry Lilley, a volunteer who first documented the disease, which appears first as a fast-spreading white mat. Lilley continues to monitor the reefs' plight and post updates to the websites, Hawaii Reefs in Crisis and Underwater 2 Web.
The U.S. Geological Survey (USGS) followed up on Lilley's observations with a study in September. The USGS found the corals to be suffering 10-50 percent loss of tissue in some areas, leaving only the bare coral skeletons. Other areas of the coral skeletons were covered by a loose dark-colored substance associated with brown sediments. The USGS noted cyanobacterial and fungal growths on the coral but didn't identify their species. Most of the sampled coral tissues that were not dead were showing signs of stress and health deterioration.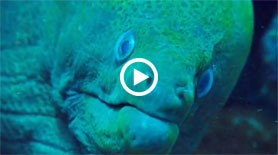 WATCH VIDEO: Tour Australia's Great Barrier Reef
One plausible scenario for the disease, according to the USGS report, is that loss of resilience in the living coral animals allowed infection by bacteria and fungi. However this hypothesis has not been experimentally confirmed.
That loss in resilience may be the result of deteriorating water quality in the oceans around Oahu and Kauai. Coral need clear, clean water to survive, but the waters around the corals are cloudy with sediments flushed into the Hanalei River from the land disturbed by expanding human settlement. Lilley told the Garden Island that he believes these sediments may be the culprits in the coral killings. He noted that the disease seemed to slow when precipitation on land, and hence flow of run-off and sediments, had also decreased.
Scientists also have continued searching for the cause and solution to the reefs' dilemma. Thierry Work, wildlife disease specialist for the USGS, and Greta Aeby, coral expert at the University of Hawaii, recently completed their third examination of the reef in three months, reported the Garden Island.
The scientists applied an epoxy to the coral which slowed the spread of the disease, but they have not yet found a cure, wrote Lilley in Underwater 2 Web.
IMAGE: Coral of genus Acropora (Acroporidae) at French Frigate Shoals, Northwestern Hawaiian Islands. (NOAA, Wikimedia Commons)