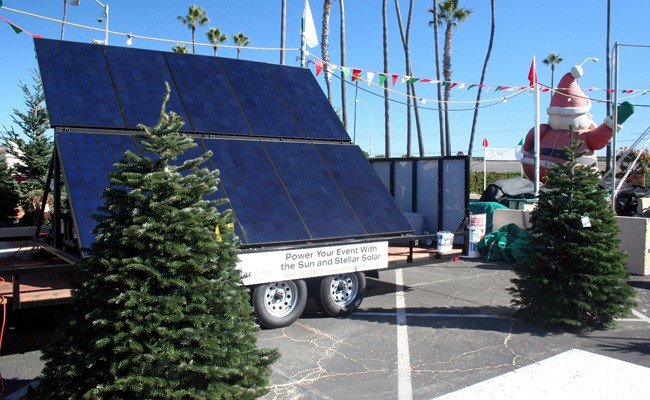 A Christmas tree lot in San Diego claims to be the first in the world to get its energy from solar power. Using a Mobile Solar Station provided by Stellar Solar, Purdy Tree Farms' Christmas tree lot officially runs off renewable energy.
The Christmas tree lot is also trying to conserve energy by using compact fluorescent light bulbs on all of their trees, according to Treehugger.
Michael Purdy, the owner of Purdy Tree Farms, says his tree lot has always tried to be environmentally friendly. In a press release, he says, "We use sustainable farming practices on our farms in Oregon and have moved towards making our lots even more environmentally friendly with CFL lights and electric chainsaws. Having the lot powered with solar panels just takes that even further."